No one can deny the impact of technology and trends on every industry. People and workplaces evolve with time. Either you change with the times or you'll be left behind. The accounting industry is a prime example of this. The workload of accountants and bookkeepers is never-ending. They are responsible for more than just keeping track of money; they also provide advisory services, assist businesses in raising profits, and serve others both inside and outside of the firm they work with. Accounting firms are being held to higher standards as the market's dynamics and pace intensify. As a result of all the stress they're under, accountants are certain to lose a little bit of productivity as they go along. It can be difficult, but not impossible, to recover that productivity and boost it even further. Indeed, with the proper plan in place, responding to changes can be easily managed.  

Is Your Accounting Department Productive?
The first step in improving an accounting department's productivity is to determine whether it is already productive. First, note what works and what doesn't. Your company's finances will be better understood if you go through this process. When you ask, "How productive is the accounting dept?" there are a few things to keep in mind. If you discover that your accounting team is highly productive, think of ways to make it even more productive. And there's always room to improve. Having said that, here are a few suggestions for productivity improvement in the accounting profession. A lot of tiny things can help, but the BOSS blog team has seen there are some areas in which you can make the most gains.  

Think about how you conduct your meetings. 
Accounting firms, like many other businesses, have a lot of meetings every day. Many of them are necessary. Your accountants, on the other hand, will lose productivity if they have to attend too many meetings, particularly when such meetings are needless. Excessive meetings hurt 67% of workers' productivity, according to a new survey. The costs of poorly planned meetings in the United States and the United Kingdom were expected to exceed $399 billion and $58 billion, respectively, in 2019. Your accounting firm's long-term profitability will be negatively impacted by unnecessary meetings, which have a direct influence on productivity. For meetings, having a well-defined agenda and attempting to keep them brief and focused is key. Make sure that just the people who need to be there are present and that the meeting's output is actionable so that actual and practical results may be achieved.

Take advantage of new technology.
Even though current technology is supposed to make people's tasks easier and faster, it isn't always regarded that way. Accounting professionals will benefit from new technologies that could increase their productivity level, but many individuals are concerned that such technologies could end up replacing them. The application of artificial intelligence is a good example (Artificial Intelligence). Artificial intelligence (AI) may be able to handle some accounting duties with ease, thanks to its deep learning, machine learning, and language processing abilities. Yet, it is not sophisticated enough to offer financial counseling or to grasp market forces and how they impact finances. This means that accountants should welcome rather than dread new technological advances. As advanced technologies such as AI emerge, accountants will be more equipped to tackle the challenges of the future and the expectations that come with their profession.

Automate tedious and repetitive tasks. 
Automation is another disruptive yet helpful technology. Additionally, many people believe that automation has the potential to eliminate a large number of jobs, particularly in factories where many operations are repetitive and thus automatable. The same may be said for the field of accounting. As it stands, there are a lot of repetitive tasks in the accounting industry. Once again, automation cannot completely replace the role of an accountant or bookkeeper, however, it can help them become more productive in their roles. Accountants can free up their time to focus on more important areas of their work by automating tedious and repetitive processes. You'll be able to free up time and resources, which you can then use on other pursuits. Accountants can now automate complex processes and integrate them into workflows thanks to advancements in automation. Accountants will be able to work more smoothly and efficiently as a result of this. This is especially useful when businesses are expanding and the volume of work that accountants have to address increases dramatically.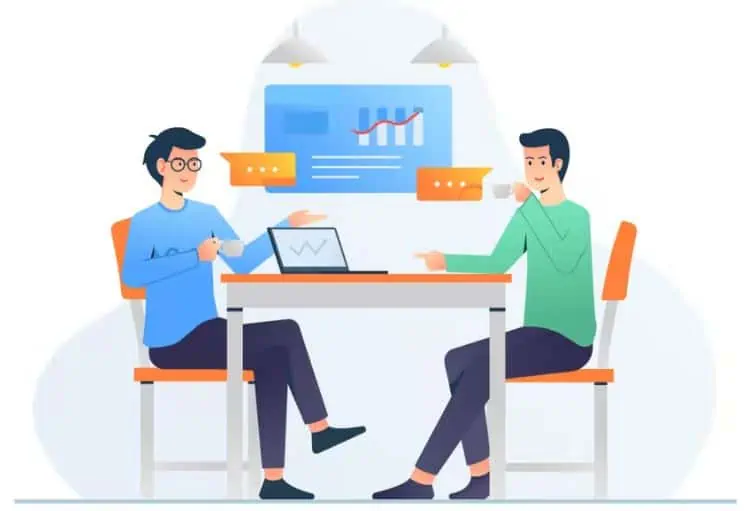 Engage with the members of your team.
When did you last talk to your team? If you can't even recall, it's time to make some changes. Feedback from your employees is an invaluable tool for gauging how they are managing their time and workload, as well as their overall contribution to the company. It's likely that if your team is overworked at any moment in time, their productivity will go down. They may even become demotivated as a result. Find out what your accountants need by talking to them. It may be a variety of factors that have an impact-for instance, incentive programs, extra benefits, or workforce expansions. There are times when hiring more staff could seem like an ideal answer. Nevertheless, the process of recruiting new personnel may take some time, and new hires will not be very productive or profitable for another few months. In this respect, it's much more cost-effective to start with your current staff.
Flexibility is another factor in productivity.
One of the most important components of productivity is the ability to be flexible. As the pandemic has demonstrated, it is possible for people to work from home even while maintaining high levels of productivity. Many employees who worked from home reported higher productivity as a result of their remote working arrangements. The primary reason for this is that people were able to maintain greater flexibility even throughout the lockdown. Therefore, even once the pandemic has ended, many organizations are exploring remote work more as a permanent strategy. Remote working is only one component of the workplace's ability to be more flexible. Companies with more flexible work arrangements have happier and more productive staff. Employees can attain a work-life balance by taking advantage of things like flexible work hours, extra vacation time, working remotely, and much more. This results in a greater sense of loyalty and appreciation for the company. And we already know that satisfied employees are much more productive, enthusiastic, and invested in their work. More flexibility in the office would certainly be welcomed by accounting professionals across the globe.
Outsource accounting work to BOSS.
There are many reasons why you would want to outsource accounting and your other business operations. To begin with, technological advancements have made it much simpler to
outsource accounting
work to specialist firms. There are cost savings to be realized by reducing various responsibilities of your in-house workers so that they can focus on higher-value ones. Before starting to
outsource accounting
work, it's critical to conduct a thorough analysis of the work your staff performs. Your team's ability to function as a cohesive unit will depend on how well you
outsource accounting
work and how that offshore team is integrated into the rest of the group.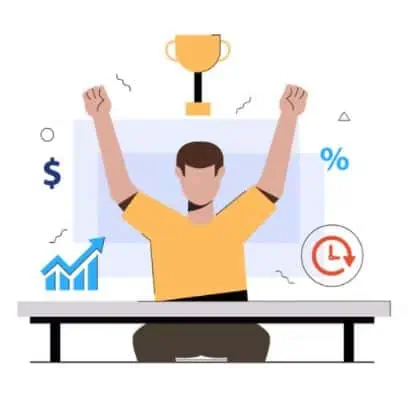 Boost your accounting firm's profits today!
It is tough for accountants to keep up with rapid changes in their field. Loss of productivity is totally normal in these situations and should not be ignored at all costs. Employers everywhere should instead strive to aid accountants in raising their productivity by equipping them with the tools they need to do so. By revamping your department, you can become a value-creating unit in your firm!
Our talented accounting experts will assist you in designing a tailor-fit solution for your firm should you want to outsource accounting tasks. We have been doing so for countless satisfied clients of ours, so contact us at BOSS Australia today!