It's not uncommon to think of accounting as a generalist line of work. Indeed, accounting and tax services are required by practically every organization. However, every business is unique. When it comes to accounting, you could handle them all the same.  However, assuming you do, you might be passing up a huge opportunity.
Different market participants, clientele, strategies, and ways of operating hold true for every business. They communicate through a distinct jargon, and they approach things from different perspectives.
When they have no other options, they may go with a generalist accounting firm. The key to winning their business is to connect with them in their jargon and make them feel valued. Your firm could then take advantage of a new and lucrative market niche.
Think small to grow big. Your firm's ability to compete will rise as a result of narrowing your attention to a certain niche of accounting. An accounting firm's growth, profitability, and customer retention will be increased if it can find the right niche for its services.
The BOSS Outsource Accounting Blog examines how you can discover and leverage your particular niche in accounting. Additionally, we'll demonstrate the importance of selecting your accounting niche as soon as possible, even if you're a start-up.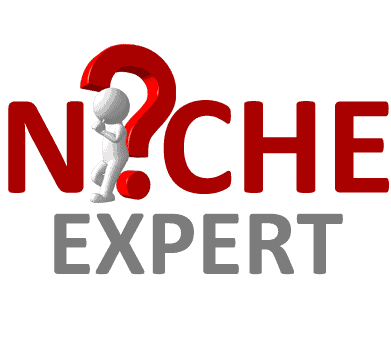 The advantages of an accounting niche
A plethora of accounting companies provides services to a diverse spectrum of organizations and private persons. It makes perfect sense. Indeed, all companies and business owners require tax and accounting services.
However, each industry has its own set of concerns and challenges as well as its own set of standard practices and KPIs. Being a specialist in every field isn't attainable, and offering generic advice and basic financial accounting to every client becomes a waste of time and money. As a response, many CPA firms and individual accountants specialize.
One of the benefits of specialization is that it allows you to communicate with your clients on a level they can understand. As a result, you have much fuller insight into their business than a generalist could ever hope to achieve, and you understand their worries and anxieties more too.
This elevates you to the stature of an expert firm for clientele in that industry, thereby greatly increasing your income potential.
The idea of purposely limiting your prospective customer base may sound strange at first. Nonetheless, there are compelling arguments in favor of doing so. A niche can ensure:
Marketing with a higher ROI – You'll be capable of micro-targeting your audience with high success rates if you use a clear and consistent message. As an industry-specific accountant, you will attract a lot of clients who are looking for an accountant who "gets" their situation.
Efficient Service – As you focus on a specific niche, you'll learn how to think outside the box and satisfy the distinct needs of your clientele. This leads to a positive feedback effect of increased fees and improved customer retention rates as your accounting company becomes an authority in this niche with customized services targeted to these enterprises.
Competitive Advantage – You'll be able to connect better to certain businesses and communicate more effectively with them. Even if you charge more than the generalist firms, you'll still be more desirable.
What is Accounting Niches
If you want to build an accounting business, there are two primary classes of niches you might pursue: a Transformation Niche as well as an Industry Niche.
An industry niche is particular to an industry. As a result, you have a good rapport with a certain sort of firm Perhaps it's lawyers, coffee shops, multimedia businesses…the opportunities are boundless.
A transformation niche is a particular field inside the accounting world in which you excel. "We help firms prepare their taxes." In this area, you are most equipped to assist. Your greatest strength can be in investment consulting or financial advisory or succession planning or market analysis, or whatever it is.
Focusing both on industry as well as a specific transformation niche might help you further concentrate your efforts. Take note that this does not rule out taking on clients from other industries or offering services outside of your transformation niche; we are simply addressing your primary marketing strategy at this point.
Choosing a certain industry to specialize in is tough for just any accounting firm since there are so many options. There is just too much material to study to become an effective consultant for every single type of business. Handling a café's accounts is unlike handling a real estate firm's, and you just do not have the time to get into the minutiae of both, leave alone the scores of other industry niches around nowadays.
We suggest that your firm has a diverse set of offerings to market and promote to clients; but, if you're just a generalist firm, you can gain from concentrating on a particular transformation niche to build your business. Some firms prefer financial management over tax preparation, while others enjoy finance counseling but despise tax planning. Perhaps you already provide a variety of CFO functions or excel in exit strategy.
If you specialize in one type of service, you'll be able to market it to a large range of clients. However, when you marry a transformation niche to an industry-specific niche, you have the ability to micro-target!
A win-win situation for everybody
By handling a large number of clients in a certain niche, and gaining a deeper understanding of their business operations, you become a more valuable resource to those clients. Companies will pursue you as the go-to expert in the field before you realize it, and your revenues will rise from there.
To stand out amid the competitors in the market, or to provide innovative client offerings, firms might choose to specialize in a particular niche. Sometimes firms focus only on a single sort of customer, whereas others offer a wide range of services but dedicate greater attention to particular types of clients.
You can better understand your clients' needs and expectations by concentrating on a certain niche. Having a deeper understanding of their businesses will allow you to better assist them. As a result, it's not simply your business that reaps the benefits of establishing a niche accounting service. So do the companies that use your services. Their satisfaction with your service will be ensured as a result. They will likely be more inclined to refer you to other firms as a result of this.
Therefore, as a natural outcome, developing a niche for your firm will be a win-win situation for you as well as for your customers.
Finding a niche in accounting in 2022
The most crucial question to ask yourself while selecting any sort of niche is "Could this be profitable?"
What you're already doing effectively is a good place to start. Outline your present clientele, the businesses and sectors that you are already serving, and the ones that are most lucrative for you to add to your list of prospects. Of these, which ones pique your attention the most? Take a look at how you can build on what you have already.
Obtain intelligence on the industries you'd like to target. Are things looking up or down? What hurdles do these businesses face? Does that industry have a glut of firms specializing in it, or is there an untapped need for experts in that field?
To learn more about your ideal clients or new prospects, make a list and schedule a series of discovery calls. Calls like this aren't intended to promote a particular service; rather, they're intended to ask questions beyond just standard accounting and tax service.
Inquire as to what gives business owners sleepless nights, what obstacles they face, and what additional services they need that their existing accountant does not offer. It will aid you in developing your accounting niche in order to provide value-added solutions to your clientele.
Choosing a niche does not imply that you should go out on a limb with just that one niche. In order to mitigate your risk, you should target a few related niches.
For instance, you can consider focusing on medical offices, cafés, or real estate, given the majority of café owners and doctors invest in real estate.
Having a presence in several different sectors allows you to spread your risk more evenly, as one industry's slump may be followed by a period of rapid growth in a different one.
You should be where your customers are if you want to develop your niche. Is there a particular place where business leaders and decision-makers prefer to meet? Do they read any particular periodicals or websites? Where are their peers?
Register with trade associations, earn further certifications, hone your niche accounting knowledge, go to networking gatherings and conferences in your area, and look for opportunities to speak and write to establish yourself as a leading voice in your field.
Closing Remarks from the BOSS Outsource Accounting Blog Team!
Investment in marketing is essential for building a profitable practice. Marketing aids in the discovery of new customers and the development of a corporate identity that appeals to your key demographic.
You might want to consider creating a niche-specific site or creating landing pages for every niche on your current website. Make it easier for businesses to discover you by using targeted niche marketing strategies, such as producing industry-specific material on a regular basis.
You'll be able to stand out in a sea of accountants specializing in general accounting services by connecting meaningfully with business owners in your target market.
If you want to build a successful firm, you don't have to fire your current clients and create a new business that specializes in a certain niche. Focus on building your knowledge and good reputation, and the niche will grow and grow as you slowly begin to attract more clients in that field.
When you outsource accounting services with other outsourcing firms, you are made to follow a pre-determined framework. When you Outsource Accounting with BOSS we try taking a more personalized approach. When it comes to getting a holistic image of your company, we go the additional mile. Your team's direct partnership with us enables us to maximize your existing resources and identify new business opportunities for your company. Contact us if you'd like to learn more.