Accounting's future is online. Let's look at how cloud-based accounting outsourcing services give business owners more flexibility and ease.
Accounting and bookkeeping aren't typically associated with flexibility. There are, after all, regulations to observe and data to compute. However if COVID-19 has shown us something, it's that if we want to succeed in a volatile business climate, we need to be flexible.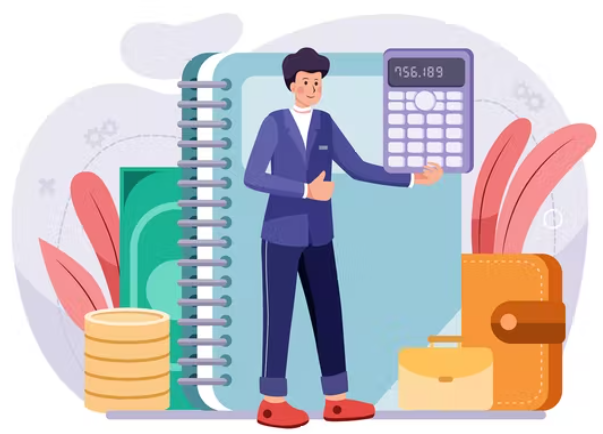 Tired of handling your own accounting? Try Accounting Outsourcing Services!
As much as you may do your own accounting with commercial or free accounting software, you won't get much out of it if you don't have a strong financial background. And it may consume a significant amount of your time.
Is Accounting Outsourcing Here to Stay? There's a significant point to be made regarding the shifting demographics of today's small-to-mid-sized enterprises, which range from $2 million to $25 million in sales. Small firms are increasingly being led by tech-savvy Millennials and Gen-Xers, who "prioritize their time considerably and feel that spending their time on what they can do best – rather than what they can do if required – is an excellent business practice," according to a survey.
If this resembles you, or someone else in your organization who holds positions of authority, online accountants may help you save time while also providing the flexibility of accounting from any location at any time to increase your productivity.
Reducing In-House Costs Saves You Time and Money
Cost-reduction is a fundamental aim of any successful organization, and lowering expenses in innovative ways is one of the most effective methods to achieve this goal without losing product and service quality. Contracting specialists to perform duties that lie outside the scope of the company's principal role, rather than recruiting in-house workers, is one of the most efficient ways small and medium-sized firms may save costs. If a marketing and advertising agency, for example, handles all of its sales, it is probable that it would collaborate with an outside design business or freelancers for graphic design requirements. In contrast, rather than recruiting full-time staff, the same design business is more than likely to contract with an outside marketing firm to handle its marketing and advertising demands.
Accounting Outsourcing
and Bookkeeping services allow you to delegate key tasks at a reasonable cost to a third party. In fact, when compared to the cost of hiring an in-house accountant or bookkeeper, our research shows that using an
accounting outsourcing
service can save your company up to 83 percent on accounting costs.
Recommendations tailored to your business
In-house accounting software is combined with the advice of an expert accountant and/or bookkeeper to form the basis of
accounting outsourcing
services. Most significantly,
accounting outsourcing
and bookkeeping services ensure that your company's financial records are accurate, allowing you to make key financial choices with confidence. As your company grows, the breadth and volume of your financial activities are likely to expand as well. Because of the increasing requirement to stay abreast of accounts receivable and payable, you may find yourself in need of more accounting support. When it comes to small and medium-sized enterprises that want strategic financial data available at all times, using an outsourced accounting service provider to manage bookkeeping and accounting may be quite advantageous.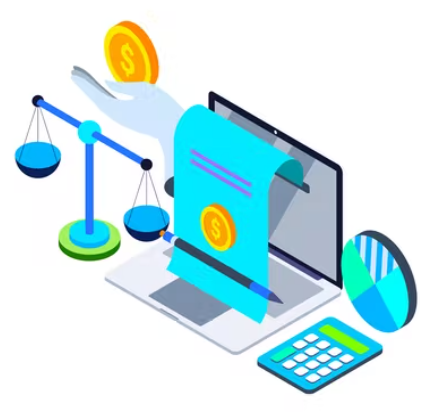 Provide your team with the necessary tools and support.
You must embrace the internet approach if you want to be successful in your
accounting outsourcing
and/or bookkeeping firm. This entails making a few basic technological investments that will allow you to engage with your clients, colleagues, and workers online as well as offer bookkeeping and accounting services digitally, among other things. Because we can competently manage your accounting and bookkeeping responsibilities, you can free up your staff to focus on what is most important to your company's growth. If your company has specific accounting needs, we can tailor our
accounting outsourcing
solutions to meet those needs. All of your regulatory and reporting obligations are met by our comprehensive accounting solutions, which we give to both small and large enterprises throughout the world. We will not abandon you with unfamiliar systems. Whether on-site or off-site, we provide thorough training and assistance. Financial counseling, consultations, and seminars are also available.
Exceptional Professionals
BOSS'
accounting outsourcing
and bookkeeping services provide your company with a group of top-trained, seasoned, and qualified financial specialists as well as total access to a comprehensive suite of accounting software and other properly integrated, well-tested technological solutions. Our accountants are adaptable and can readily meet your company's needs. You can outsource all of your accounting work or just a few specific duties. BOSS connects you with qualified individuals that have the necessary accounting knowledge to manage your company's accounting. In most cases, hiring talent in-house is too expensive.
Accounting outsourcing
solutions have always had the ability to dramatically change the way small and medium-sized organizations operate. Our staff of highly skilled specialists has knowledge in every accounting system and technology, allowing for quick learning curves and solution implementation.
Staying loyal to your business principles is crucial to being prosperous and we'd like to serve a role in getting you to stay true to yours. We deliver accounting services that exceed your high standards while enabling you to enhance business efficiencies and general profitability. Our services encompass a comprehensive variety of accounting services, helping our clientele adhere to all their reporting obligations. We haven't ever missed a due date and we will go the extra mile for our clientele. We are an accountancy firm that is devoted to investing in new technologies and using them wherever feasible to better our accounting services and decrease prices. Please try to
contact
and explore your accounting issues with no commitment and also start taking advantage of a FREE Preliminary Dialogue. We bet you will really be very pleased.