The accounting sector is susceptible to a wide range of shocks. It's critical for company owners to stay ahead of accountancy trends and to put them to good use in their businesses. Keep up-to-date with the newest and best software and procedures, or you might be left behind by rivals that have access to the latest and finest strategies.
This year and next in accounting will be exciting to witness. We discuss accounting trends for 2022 that can let your accounting team adapt and adjust to its more important strategic new role, from social media to outsourced accounting to automation. A short review of some things to watch out for, by no means complete;
Greater Technology Adoption Among Small and Medium-Sized Accounting Firms
Systems and processes are transformed as a result of technological advancement, with manual tasks being replaced by automated processes. Businesses are able to do more with less as a result of technological advancements. As a result, this is where the most recent accounting trends focus.
SaaS and other developments have driven the advent of cloud-based accounting tools, as well as traditional on-premise solutions. Even yet, the accounting profession is poised to be further disrupted by technological advancements. If you want to keep up with the latest accounting trends, then you'll want to read on.
Automated processes and high-tech systems are having a significant impact on many accounting executives and accountants. A recent survey finds that around nine out of 10 accountants believe that the accounting profession is experiencing a shift in culture that is moving the emphasis away from manual processes and towards the use of technology.
The reasons for this cultural change are several. Marketing needs, expenses, generational shifts, and customer wants, as well as efforts by businesses to keep up with the accounting industry, are cited as the reasons for this trend. As a result of the ongoing epidemic, work practices have also changed, which has had an impact on operational procedures. Because of this shift in the business, increasingly accountants are seeing the benefits of using cutting-edge accounting solutions.
In light of recent changes, it is necessary to restructure organizations. These changes in the accounting field are reflected in the profession's future developments. Aspiring accounting professionals must learn about the most recent developments in the world of accounting in order to stand out from the competition.
Detailed descriptions of every trend and technique used nowadays in the accounting sector will be outlined in the following sections.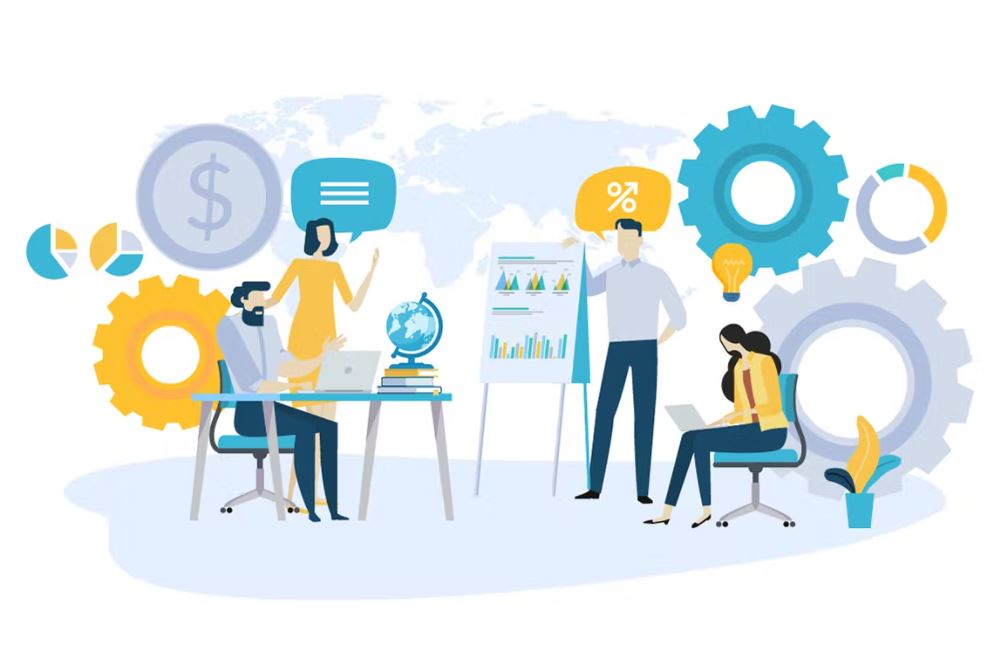 More Social Media
Though accounting and social networks may appear to be mismatched collaborators, networking is critical to the success of virtually every organization. The covid-19 outbreak forced even the most ardent traditionalists to turn to social media sites like Facebook and LinkedIn for communication with colleagues and potential clients. No doubt, social networking sites enable accounting firms to develop their reputation, increase website traffic, and establish new contacts. It's past time for the accounting sector to catch up with the rest of the business world on the matter of social media.
Accounting in the Cloud
Accounting services are increasingly being offered on the cloud. Since the COVID-19 epidemic began, many companies and organizations have transitioned to a remote work environment, and cloud-based accounting solutions allow them to access their system at any time. Inventory, sales, and costs can all be tracked using the information provided. In addition, workflows can be created using cloud-based technologies, saving firms important time. Businesses are increasingly moving to cloud-based accounting solutions because of their numerous advantages.
Because of this, the bulk of accountants today feel that cloud computing will make their jobs easier in the future. People who took that survey also said that a little more than half of them used cloud-based tools for managing projects and communicating with clients. A possible explanation for this is the increasing need for cutting-edge technology solutions across a wide range of industries. This includes the accounting sector, which itself is making significant strides toward more efficient and practical financial analytics and reporting.
Accounting Systems Automation
Accounting operations that are automated save time, money, and, probably most importantly, reduce the possibility of human error in financial reporting. Automated accounting systems are becoming more popular among firms since they may be quite profitable. In addition, firms can now make data-driven adjustments at a faster pace than ever before because of this technology.
The accounting industry is increasingly moving toward automation of more and more operations. Automation minimizes confusion and errors, and that is why businesses want it. Businesses are vulnerable to fraud and security breaches since the process depends so much on computers. As a result, there was an increase in the need for data accuracy checks by internal auditors. This means that in-house accounting services don't have anything to fear about bots taking their jobs.
Over half of accounting industry leaders, according to a study, believe that automated accounting systems are inevitable. This technology is expected to have the greatest influence on a wide range of sectors in the next few years, allowing accountants to use data and optimize operations for both small and large firms. Additionally, the goal of accounting automation is to assist firms in making data-driven choices at a faster rate than previously possible.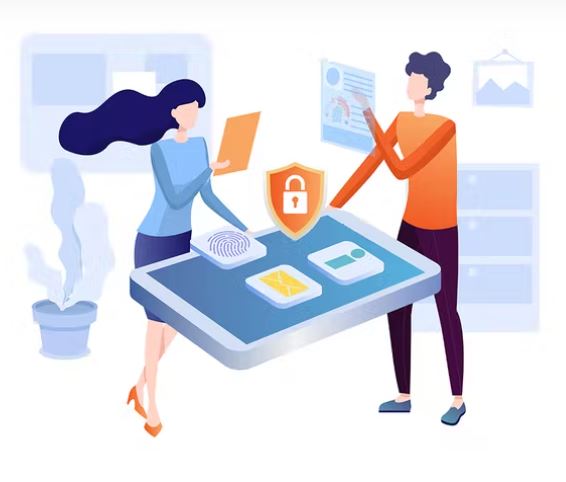 Accountants' roles are evolving.
Accounting and financial advice have always had some overlap, but as the accounting sector increasingly focuses on data analytics, more accountants are migrating into advisory positions. Accountants are able to present their clients with more precise information thanks to advancements in accounting technology. Applying the right technology to give business advice is one of the ways accountants may prevent themselves from being completely replaced by computers in the long run. Decision-making, unlike other accounting activities, will always be in the control of human experts and professionals.
More and more complex technology is being introduced into the accounting business, allowing companies to focus on their consulting services. It's getting more and more common for firms to offer services like growth sustainability, strategy, and business intelligence. Manual and repetitive duties are being phased out, allowing accounting companies to devote more time to customer analysis, insight generation, and advice-giving. This will be especially beneficial at a period of disruption such as the COVID-19 epidemic.
Fewer mistakes mean more confidence in data and better advice for clients. Additionally, accounting professionals can depend on AI to deduce client intent or to base present actions on historical data when using robotic process automation.
Remote Work Setting
Top financial and accounting talent is becoming increasingly difficult to locate. As a result, it is even more critical for businesses to extend their candidate search and recruiting criteria. Additionally, candidates are now able to choose their own conditions of employment, including a flex and remote work environment. This is a first in the history of employment.
As a response, accounting executives are embracing the trend of empowering workers to work remotely. Even after the pandemic, over 80% of CPA companies expect to permit employees to work from home, according to a poll conducted in 2021. This was not feasible before. As technology advances and computerized accounting systems emerge, accountants who work from home provide as good results as those who work in offices.
Outsourcing Accounting Functions
Increasingly, businesses are outsourcing accounting operations and realizing the many advantages of doing so. Companies can better utilize their limited internal resources thanks to outsourcing. Also, it spares them money on things like payroll, taxes, wages, incentives, and training costs involved with hiring new employees. As a result, many businesses are turning to outsourcing accounting operations as a cost-effective solution.
As a result, there is an increase in the number of companies that provide outsourcing accounting services. It is one of the accounting industry's fastest expanding areas. The value and results of outsourced accounting are consistently positive for firms. To better serve their customers and gain a competitive edge, CPA firms are increasingly turning to outsourcing for both operational analysis and new sources of revenue. 
Blockchain Technology
Due to its importance, blockchain technology must be better understood by the accounting sector. Ledgers can be reconciled and maintained more cheaply thanks to blockchain technology. It also gives accurate ownership and asset history information. Accountants have a clearer picture of their company's financial commitments and available resources thanks to blockchain technology. So it's no wonder that many blockchain wallets are made month by month, many of them for businesses. Businesses in the United States are expected to invest $1.1 billion in blockchain technology by the year 2022, according to estimates.
Conclusion
There is a lot of change taking on in the field of accounting because of developments in technology. With improved accounting efficiency and effectiveness, you should expect to be able to make more informed company decisions based on more accurate financial information in the near future. We're looking forward to 2022 and 2023, too! 
Accounting solutions from BOSS Outsourcing Accounting help accounting firms from all around Australia increase their capacity, margins, and profitability. Find out how we can help your company by getting in touch with us.