It would seem simple to just engage some cheap staff offshore to make more profit. After all it's just the same as hiring staff in-house isn't it?
Let's run through the main things you need to consider in a comparison between a Do-It-Yourself arrangement and a specialist accounting outsourcing provider like BOSS.
Non-Compliance
You risk non-compliance with the ATO, APESB, CAANZ, CPA, and IPA – all have similar ideas around quality and security (as an example see https://www.apesb.org.au/attachments/3-APES_GN_30_Exposure%20Draft.pdf)
The Tax Practitioners Board states "providing adequate supervisory arrangements is critical in the offshoring tax service business model". The TPB is also keen to see "internal procedures used to satisfy supervisory and control requirements, which may include activities such as: training for offshore staff in Australian tax, registered agents onsite overseas, rotation for overseas staff to gain experience and solid quality assurance systems"
BOSS is a Practicing Entity Member of the CAANZ and the Director in India is a Registered Australian Tax Agent. We operate in line with the recommendations of the TPB, CAANZ, IPA and APESB.
Recruitment and Training
It is extremely unlikely you can recruit an accountant with Australian Tax and Law experience (so what would they know about Div 7a etc?). This means you will need to train them either by flying to their country, bringing them to Australia or trying to do it all over the phone.
Consider how hard it can be to train any junior accountant even when they are in your office. Now imagine how hard that would be over the first six months to a year, to get an offshore accountant up to speed that has flown back to their country.
What amount of time would you need to invest to assist the accountant and what loss in billable time at $2-300 would you lose out on? This is where the hidden costs of getting a cheap accountant can come back to bite you.
Our training is rigorous and ongoing and the accountants have access to the ATO portal, CCH Tax Library and updates. In the first year our new staff (who already have about five years accounting experience) spend over 428 hours being trained in the classroom on Aus Tax and Law and in addition have six months on the job training with one-on-one mentoring.
What happens if your accountant doesn't work out or leaves? What happens if you need to expand rapidly?
We have staff ready to be assigned to clients on a permanent or casual basis – available on demand at a moment's notice. If an accountant decided to leave we can replace them immediately.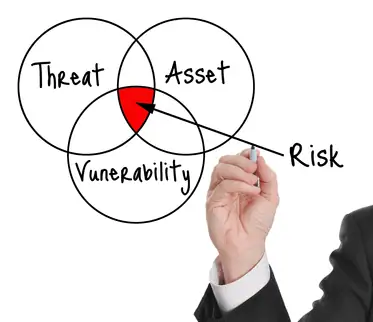 Security and Confidentiality Risks
What reassurance is there that your client's data is secure? Who else in the office might gain access to the computer your accountant works on?
BOSS staff only have access to the office when a Manager is present. The internet usage is limited with our IT team policing traffic. We disable USB ports and all staff are vetted thoroughly before being hired.
Professional Indemnity
You will have to check your professional indemnity insurance covers you. It might not unless the individual (or company you use) has professional indemnity insurance themselves. BOSS has PII so this is taken care of.
In addition, what happens if something goes wrong – do you have any legal comeback? With BOSS your contract is with an Australian entity. How would you fare with an individual remote staff worker?
The above are the main risks but clearly there are many more logistical and organisational issues to contend with. Getting the above sorted out is just the beginning. BOSS has spent 10 years improving its service and we know how much is involved to get it working well.
The Choice
The value in in using a reputable outsourcing provider like BOSS is that you have a ready-to-run service. A low-maintenance, low risk, reliable resource that can supply casual staff for busy times or permanent staff for consistent support.
The alternative would be the Do-It-Yourself scenario. But is the pain, aggro and risk worth it? Or would you be better off focusing your energy on developing your value-add services and marketing them?
One of our clients, David Perrott said: "The BOSS model and the way it works is fantastic. I would highly recommend people looking into it; it does provide a great solution." – Have a look at our video testimonials.
Remember no other outsourcing providers offer all of the advantages that we can provide. If you need staff, are considering outsourcing or are disappointed by your existing outsourcing company – you need to talk to us.