If jobs are outsourced what future is there for the next generation?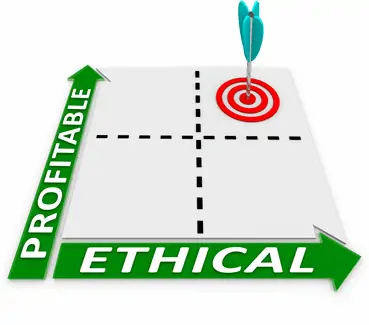 Many accounting firms are currently facing a shortage of experienced staff, which poses a significant challenge. I frequently speak with firms that are grappling with the issue of talented employees leaving for what they perceive as more lucrative opportunities in sectors such as financial services or the mining industry. As a result, accounting firms find it difficult to keep up with their workload and often have to rely on junior staff members to perform senior-level tasks. Unfortunately, this leads to a lack of attention for clients, limited business advice, and minimal value-added services. It is my belief that our economy would greatly benefit if more small and medium-sized enterprises had access to high-quality business advisory services at the right time. By providing support during challenging periods like the Covid lockdowns or natural disasters such as droughts and floods, we can help SMEs overcome the difficulties they face on a regular basis.
In today's global business landscape, where online platforms have levelled the playing field and increased competition, it is crucial for Australian businesses to seek assistance wherever possible. While outsourcing certain value-added services may be feasible, tasks that require emotional intelligence and extensive face-to-face consultation are unlikely to be outsourced in large volumes, if at all. The cultural differences pose a significant barrier in this regard. Therefore, there remain ample opportunities for those willing to venture beyond mere compliance and explore new avenues of growth.
Based on my years of experience recruiting for accounting firms, I have learned that a common reason accountants leave their jobs is due to a lack of career advancement opportunities. Supervisors are often too occupied to allocate sufficient time for staff development, and training programs tend to be limited to second-tier and big 4 companies. As a result, soft skills suffer and communication abilities, while probably technically sound, fail to progress significantly among immigrant accountants. Many find themselves relegated to behind-the-scenes tasks with the hope that something will change, but without truly understanding what's happening within the organisation. Very few firms offer exciting business consulting projects; their primary need lies in finding compliance experts.
By outsourcing your compliance work, you can alleviate the suffering experienced by both clients and employees. Instead of being bogged down by tedious compliance tasks, your outsourcing partner efficiently handles these responsibilities, freeing up your time to focus on meeting and nurturing client relationships. This allows you to identify value-add opportunities that your clients may be silently seeking. Additionally, you can invest time into coaching your staff on business advisory work and scheduling soft skills training, ultimately creating a career path that may not have been possible with the burden of compliance work. By making this simple shift to outsourcing, imagine the positive impact it could have on your reputation as an employer of choice in your area and the benefits it would bring to local businesses. Consider the brighter future that awaits both your clients and staff as a result of this strategic decision.
Australia's accounting and finance sectors show great potential for the future, with a wide range of job opportunities that are expected to continue for years to come. According to the Australian Bureau of Statistics, growth in these fields is projected to remain strong. As Asia's economy continues to expand and assert its dominance, Australia can leverage this trend to its advantage.
It's important to recognize that jobs evolve and transform over time. For instance, web developers who used to charge $400 per hour in the 90s now face competition from novices who can build e-commerce sites within a few hours. Embracing inevitable changes opens up new avenues and opportunities for individuals and businesses.
Considering all these factors, the question becomes: when should your firm integrate compliance outsourcing? By doing so, you can provide your current and future staff, as well as clients, with a better future. Adaptation is key in an ever-changing landscape.