How to Improve Your Cash Flow Part 2
Other Ways to Improve Cash Flow without Dramatically Changing Your Billing Style
Charge Interest on Overdue Payments
Charge a nominal 1% per month interest for money owing past the due date. This has worked well for some businesses in the past.
Factoring
Factoring is a method of securing your cash flow by selling the invoices of your clients to 'factors' or businesses that buy invoices of customers that have good creditworthiness. The factors will advance most of the invoice amount to you (typically 70% or 90%) then when the client pays the factor, they remit the balance to you, withholding their factoring fee. This works out great if you have a couple of large invoices that are choking up your cash flow, because you will have most of the money within a day or a couple of days, and the factoring fee will not eat away at the principal amount of the invoice. If however, you have multiple small invoices, factoring them is probably not in your best interest as a way to create cash flow, because the factoring fee may become costly.
Accounting Outsourcing That Means You Never Have to See a Budget Write-Off Again……..Get Fixed-Fees on EVERY job!
Fee Funding
Fee funders are similar to factors in that they pay you the value of an invoice. They differ however, on how the client repays them. Clients can repay a fee funder over a select term period, which means a client that has a large invoice has the option to repay in instalments to the fee funder, while you have already received the full payment upfront from the fee funder.
Your Firm Can Have Fixed-Fee Accounting Outsourcing Staff Working for Only a 50 Hour a Month Commitment 
Take QuickFee as an example. They specialise in fee funding for accounting and law firms, and it costs the firm an initial joining fee to access their services, after which there are no more fees for using the fee funding service. You can then offer their services to select clients, creating a repayment agreement that suits your client's needs, i.e. a monthly repayment over 6 months. Upon approval, QuickFee credits your account with the full invoice amount, and will direct debit the agreed amount from your clients' nominated bank account until the invoice is paid in full to them. It's a cash flow solution for you and your client.
Have you heard of BOSS' accounting outsourcing Freedom Service?
Cash flow problems have potentially huge knock-on effects; growth can be impeded and revenue opportunities lost. Time is wasted chasing late payments and it causes a lot of stress. For some companies cash flow issues can simply mean the business goes under. So if your cash flow could be better, do yourself a favour and do something about it now!
The End
No hidden fees EVER with BOSS accounting outsourcing services… and no killer start-up fees either!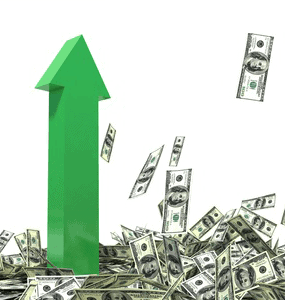 BOSS (Back Office Shared Services Pty Ltd) is Australia's premium accounting outsourcing provider supplying well-trained high-quality accountants and bookkeepers. To discuss your needs and how we can help, Book a Consultation NOW!