Many business owners contemplate employing extra personnel – a full-time accountant and in-house bookkeeper – when their company grows and the accounting and bookkeeping becomes too difficult. However, this may be rather pricey, and it will almost certainly require more time for the CEO and leadership to monitor this workforce, resulting in inconsistencies in financial management, chaotic processes, and a lack of direction.
COVID-19 has had a profound impact on the business climate. Many accounting firm executives, who've been known to be reluctant to let staff work remotely, increasingly appreciate the advantages of a virtual team, particularly when it comes to attracting and keeping talent. Working remotely, however, can present difficulties, such as interacting with and overseeing staff, installing essential equipment, and developing and enforcing virtual work processes and rules.
To be successful when it comes to bookkeeping or accounting outsourcing, you must implement the online philosophy. This means putting money in a handful of basic technological tools that enable you to communicate with clients, colleagues, and staff online and to access bookkeeping and accounting services remotely.
This new model offers a better, more adaptable service alternative for expanding small and medium-sized enterprises to boost cash inflows and earnings without raising expenditures.
Don't be afraid if you're a sole owner or run a smaller accounting or bookkeeping practice. You're at an advantage since you're smaller. You have the ability to swiftly learn new habits, and you have an advantage in terms of recognizing and responding to the issues that small company owners face in this unique period.
Although the pandemic will not persist indefinitely, it appears as though online virtual working will be the new frontier. Thus, allow me to offer you some important points.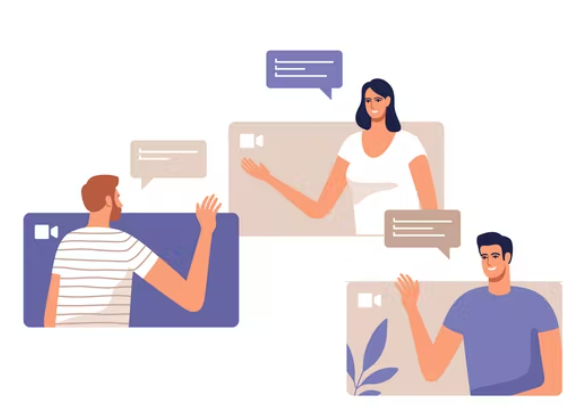 Create Communication Policies.
One of the foremost elements you'll want is a series of communication standards that everyone in the organization must adhere to. What is addressed via email as opposed to Slack or text message? When should someone call and immediately contact you? What can be done asynchronously vs synchronously, particularly when staff operates in different time zones? Make a policy and ensure that everybody understands and follows it.
Some basic technologies make it easier for coworkers to interact without becoming frustrated or overwhelmed. Establish a regular schedule of staff meetings for briefings and check-ins. You may vary the frequency and duration of these meetings based on the number of your staff and also the number of projects you're working on (as well as whether or not it's tax time).
You can even eliminate the requirement for meetings entirely by disseminating information in an asynchronous manner. There is a video messaging tool called Loom, and it has been a big hit with many businesses. It enables you to create instructional videos with your face and a screen sharing while everyone involved looks over an annual report, for example.
Embrace Technology to Boost Productivity Remotely
With SaaS (software as a service) programs, you may access shared cloud-based software from any computer, no matter where you are. Everything from an accounting platform such as FreshBooks to a messaging and projects management software like Slack or Karbon is available through these solutions. Many may also be linked to operate together, offering even greater productivity gains that save you money and effort.
These applications are simpler to use and access remotely since they are held in the cloud instead of installed on your PCs. They are also easily accessible with laptops, smartphones or tablets, or other devices that do not have the performance or storage capacity of a standard office computer.
By default, accounting outsourcing is digital. While you or the accounting outsourcing service may opt to retain paper copies, you will need a method of sharing them online. Obtaining the files you require is simple when you use a secure file-sharing service. Additionally, workflow applications designed primarily for smaller accounting offices can help you connect the dots and stay organized.
Keep a Smooth Workflow for Managing Employees
Increasingly, for many firms, it's not just the consumers but also the workers who are operating in a faraway location. You and your coworkers may be based in one central office, or you may all work remotely at various times or from separate places.
Maintaining the company's culture and streamlining workflow is essential if you want to keep things operating smoothly.
Don't rush the process of establishing a lasting company culture that cares about your employees' well-being. You don't want to penalize them for taking a break from work and having fun beyond the office. Working from home may be a challenge, and it's crucial to offer encouragement and support.
Is Bookkeeping and Accounting Outsourcing Legit?
Yes! Bookkeeping and accounting outsourcing is just as respectable as hiring in-house bookkeepers and accounting professionals. When it comes to accountancy firms, like with any other in-person accounting specialists you'd be entrusting with your financial records, you should always check their qualifications before agreeing to a monthly subscription plan.
Using bookkeeping and accounting outsourcing services, businesses can gain access to an entirely functional bookkeeping and accounting department with all of the functionality of a full time staff, but without high cost of hiring in-house and the added hurdles (such as employee turnover and upskilling, illness, and vacations) that arise from doing business in-house.
The benefits of bookkeeping and accounting outsourcing services include access to all of the finance data and insights available from a smart back office, along with as much access as you require to a financial department, all at a fraction of the price of maintaining an in-house bookkeeping and accounting department.
We, at BOSS Back Office Shared Services, are an international accounting outsourcing organization that provides a wide range of services. At reasonable rates, you can hire our professional accountants and bookkeepers to administer your accounts on your behalf. We bring together extensive industry knowledge and skills to develop finance and accounting services that will position your firm for growth and the adoption of new technologies in the future. Do you have particular queries or would like to be taken on a virtual tour of our offerings? Get in contact with us right away!