There is one overwhelming benefit you gain when you outsource accounting work – you give your business more resources to expand.
But how does that break down? What resources are freed up? How can you utilise an overseas team to put your business in a better position to grow?
Security
Here at BOSS we offer you the ability to work your financial files entirely online. That means you can set up whichever IT security features you prefer, giving your overseas team access to only the files that you choose.
This is a much more secure option as compared to physical files which can be lost to fires, floods, misplacement, misfiling, theft, or can be lost in the mail.
Additionally, you're saving money by not paying for the printing (ink, printers, paper, mailing costs) or the cabinets themselves (plus the real estate needed to store them). You're also saving time by making your files searchable, both for the files themselves as well as information contained within a specific file.
Strategic hiring
When you outsource accounting you eliminate the need to hire someone (or depending on the size of your business, an entire department) to work on your books.
This comes with an added bonus – a specialist won't be sitting around collecting pay for doing nothing when work is thin.
When you outsource accounting jobs you're paying people to work only when there is work. Plus you have access to a wide range of certified specialists that you don't have to search out yourself. Have a sudden need for an SMSF pro? Just ask, and you're all set.
This frees up the resources that would have gone into hiring the in-house accountant to be steered towards the hiring of someone else who can help your business expand via a production specialty, marketing know-how, or what have you. Or you can bank the money and use it for other expansion goals.
Financial protection
Since you are able to hire in such a strategic fashion when you outsource accounting work you're automatically building financial protection into your business. If your finances take a temporary downturn you won't be faced with choosing to either dish out severance pay or keeping someone on that you can't really afford.
On the flip-side, you can try additional accounting options with little risk. Let's say you want to try out having a payroll or bookkeeping pro to handle those particular options, but you're not quite sure if you can afford it or if you'll feel comfortable opening those numbers up to strangers. When you outsource accounting jobs you can give these options a trial run to see how they feel with no down side – if you don't like it you can cancel the arrangement with ease.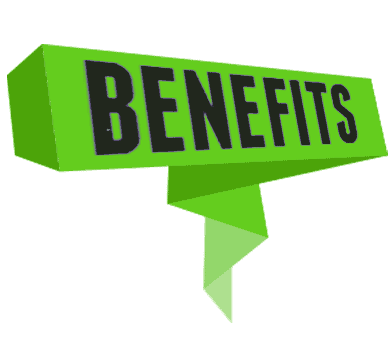 Save time (learning regulations)
Obviously, handing the books off to a professional saves you from having to spend all that time on them yourself (or training another in-house employee to do them).
There's an additional time-sink you have to factor into the equation – keeping up with accounting rules and regulations.
All facets of accounting – payroll, bookkeeping, taxes, etc. – come with their own government-mandated laws. If you're not spending the time keeping up with these regulations your business can end up with some serious penalty fees.
However, when you outsource accounting work the pros at the other end of the virtual line are just that – pros. Certified, trained, and supervised, all of BOSS' overseas team members are constantly updating and upgrading their knowledge of New Zealand and Australian regulations. They'll keep your business' books up to date and free you of the burden of having to figure out the new rules as they continuously come rolling in.
Save more time (learning tech)
Just like with the regulations mentioned above, you can also lose a lot of time trying to learn about new accounting software (and the hardware needed to run it) that comes around the corner.
When you outsource accounting jobs you're gaining access to BOSS' own highly secure IT infrastructure. Plus your overseas team members are up to speed on just about every major bit of accounting software out there, and if your business uses something else it's usually little trouble for your virtual accountants to get up to speed. We can even possibly recommend a software package best suited to your business if you're feeling overwhelmed.
Expansion made easy
Businesses that outsource accounting work aren't simply saving money (although that's obviously a big part of the appeal). Instead, they're freeing up resources that they can use to push their expansion goals. What are your expansion goals and how can we help you achieve them?