Back Office Shared Services (BOSS) outsourced accounting services are offered throughout the full range of accounting and finance services from our accounting experts. Every organization is unique, as are the issues it encounters, and each requires tailored remedies. Businesses also have a lot in common when it comes to lowering expenses and increasing efficiency. Our bookkeepers, accountants, payroll professionals, and tax professionals can equip your company with the adaptable outsourced accounting services it requires. Discover how outsourced accounting delivers versatile, expandable accounting services and solutions to organizations of all sizes.
You can concentrate on your business and what you do best by using outsourced accounting services.
It's a watershed moment for a firm when it decides to outsource its core processes. Outsourced accounting services are a crucial factor in enhancing a firm's legality, effectiveness, and pricing structure.
BOSS, Back Office Shared Services, provides complete outsourced accounting services throughout the entire array of accounting services and finance operations to help firms choose this path.
We work with your company as a long-term partner on routine finance and accounting responsibilities, such as wages, taxes, SMSF, and other compliance duties, as well as planning, forecasting, and financial statements. We may scale up or scale down our services as your business grows or diversifies, and we can create custom annual or quarterly reporting for your national or international parent firms.
We equip you with full-time staff members, located in India, to beef up your current workforce using our outsourced accounting services. You can outsource a variety of duties and functions that are consuming your company's time and money to an overseas staff member or team.
Our crew has a wealth of expertise, is well-educated, and participates in ongoing professional development to stay on top of the competition.
Small firms are increasingly turning to outsourced accounting, bookkeeping, and auditor services. Why? Smaller businesses are beginning to recognize the benefits that were previously only relevant to mid-sized and large businesses.
Outsourcing is primarily motivated by cost reductions, a desire to focus on the core company operations, and the need to address resource constraints. Outsourcing is used by leading companies to drive transformative progress and enhance business outcomes.
Using an outsourced accounting service is frequently less expensive and more economical than maintaining an in-house finance person. You avoid the related overhead costs of recruiting a staff member, such as health insurance, vacation days, and paid sick leave, by outsourcing. Additionally, having a full team's experience rather than just one (or more) internal person's competence reduces the danger of non-compliance and incorrect financial statements, which is especially important for small enterprises just getting started.
Consider adding offshore personnel if your team is already remote. It's impossible to go wrong by knowing more about BOSS, Back Office Shared Services' outsourced accounting services.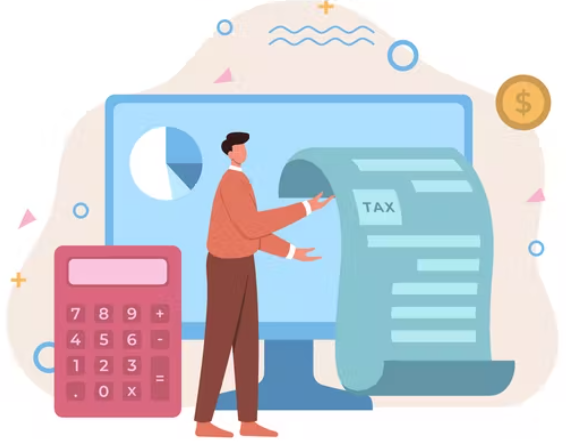 We're the outsourced accounting firm you've been searching for…
Time is money, and it is the most valuable resource available to both large and small enterprises. This is true across the board.
It's all about making your life easier when you make the choice to use outsourced accounting. This entails simplifying your timetable and ensuring that your reports are accurate.
BOSS, Back Office Shared Services, puts you in control by customizing the scope and nature of our work to your needs. We provide a range of service models.
For more information on how BOSS, Back Office Shared Services, can help you enhance your financial reporting and bookkeeping, please contact us immediately. We'd be delighted to talk with you about your specific requirements.
Our outsourced accounting services manage your accounting and financial duties so you can stay focused on accomplishing your goals, whether you operate a start-up, a well-established firm, or have personal accounting needs. BOSS, Back Office Shared Services, can work with your current personnel to supplement their knowledge or take over all of your accounting functions.
With a team devoted to your success, gain transparency and insight into your company's financial health.
We endeavor to ensure that everything works together effortlessly once we've built an ideal combination of systems and processes, so your obligations are kept to a minimum.
It can be difficult to keep track of your company's advisers and software providers. We stop the discomfort from starting in the first place. Our Setup centralizes everything and integrates it into our unique infrastructure, guaranteeing that your personnel, our staff, and all of your tools are all in harmony. Everyone everywhere should be on the same page, which makes your work a lot easier.
We send you tool warnings about forthcoming obligations so you don't have to worry about missing important business compliance filings. It's as simple as pressing a button to submit paperwork. You can also simply reject alerts if you've already completed a filing.
The skilled accounting and bookkeeping experts at BOSS, Back Office Shared Services, have the knowledge you need about federal rules and statutory compliance standards, so you can be assured that your records are up to date and risk-free.
When you keep a watchful eye on everything, it's easy to stay on track. We equip you with an interface that unifies all of your suppliers and technology tools so you always understand what's happening in your business, from money to bonuses.
Accounting is the backbone of any well-run business. We handle everything from bank reconciliation and invoicing to cash flow management and year-end reporting to ensure your finances are balanced and error-free. We also interface smoothly with your existing systems. You only need to review and approve. We've helped businesses at every stage of growth get the sense of security, productivity, and practical financial insights they need to flourish using BOSS, Back Office Shared Services.
We will tailor our solution to your specific needs and evolve with you. We may explore new ideas and gain new views alongside your organization by remaining agile. Contact us today to learn more about how we may assist you in achieving your goals.