We at BOSS Back Office Shared Services are constantly striving to provide the best service possible to our clients. It is for this reason that we provide firms with a significant competitive advantage through outsourcing accounting and bookkeeping solutions.
We provide complete outsourcing accounting services, along with assistance during peak seasons and when you require short-term coverage for a specific task. We also give monthly support to firms, as well as assistance in optimizing their financial processes and improving reporting.
Our business experts have in-depth expertise and awareness of the industry in which you are engaged. Their commitment to offering sound advice will enable you to expand your business with the assurance that is complemented with a desire to assist you to succeed.
From bold, enterprising family businesses to publicly traded multinational corporations to complex groups and so on, you will have accessibility to our professionals in Australia and India, as well as the broader technical capacity of one of Australia's premier accounting offices. You will have the ideal combination of customer care and technical assistance. Depending on your needs, we can provide a complete outsourcing accounting solution, temporary help over peak periods, short-term support, month-end assistance, or specialized technical resources to aid with complicated accounting issues together with your employees.
In collaboration with your existing finance department, we can provide a completely integrated service that will cause minimal disturbance to your existing unit. We can even train your employees on a variety of various accounting software systems if needed.
Our hardworking team is committed to meeting your timelines, not ours. When it comes to the delivery of outsourcing accounting services, we uphold a client-centered attitude.
Our accounting specialists have extensive expertise dealing with a variety of accounting software and are highly adaptable to working with in-house custom systems as needed.
While we are focused on increasing efficiency and decreasing costs, we are also concerned with helping you build a long-term sustainable business by fueling expansion and mitigating risk.
In collaboration with us, our clients seek to optimize domestic and international finance, accounting, compliance, and other procedures, resulting in better value for money and tighter influence over back-office operations.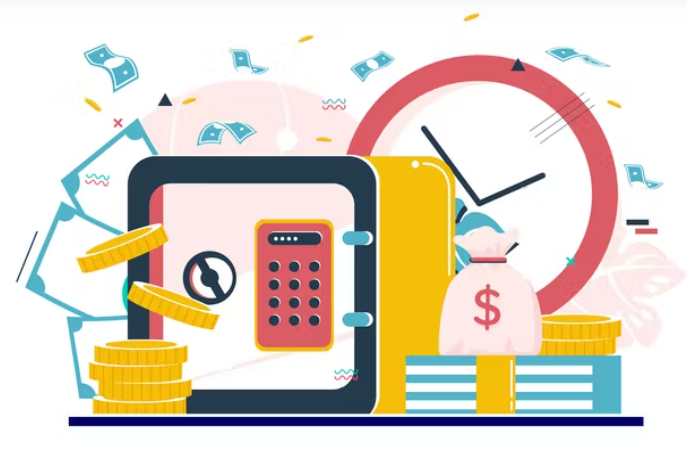 You Should Consider Outsourcing Accounting and Finance Functions for the Following Reasons
Whether you are a start-up, an international firm establishing a presence in Australia, or an entrenched firm, our complete range of outsourcing accounting and bookkeeping services can assist you in running your day-to-day processes more effectively and inexpensively.
With today's dynamic business environment, enhancing efficiency, keeping costs under control, and remaining transparent and accountable are all vital goals to achieve. Using our expertise, we've created a variety of outsourcing services that reduce the administrative burden, save you both time and expense, and help you maintain compliance.
It is becoming increasingly difficult for businesses to locate the best talent for the job role – at the best rate. As a consequence, it is not unusual to encounter overeducated employees managing the seemingly unending number of routine compliance and administrative work that accountancy firms are required to perform. As a result, less time is spent on billable tasks and fostering customer relations. Thus, not only is there a problem with employee happiness and retention, but there is also a problem with the ability of businesses to develop – or, even more importantly, to remain viable.
Through outsourcing accounting and bookkeeping, your current staff will be able to devote more time to the responsibilities for which they were originally hired – jobs that will keep them engaged and content in their current position. As a result, your company will realize significant efficiency improvements, which will ultimately result in an increase in the ability of your employees to take on additional work.
So, it is a good idea to start using outsourcing accounting services. Find out when it is smart to begin outsourcing accounting work.
Like with any smart decision, the first step is to weigh the advantages and disadvantages so that you can determine whether outsourcing accounting is the best option for your company.
Boosting productivity while simultaneously reducing expenses is a never-ending effort in any company, but it may be greatly expedited through the use of cutting-edge tools.
We will not only provide financial statements and reports, but we will also assist you in putting them to effective use. You'll be able to gauge how successful and steady your company is, develop strong, clear plans, and use the information in order to make the best business decisions for you and your company.
Your outsourcing accounting solution, which may provide everything from expert accounting and bookkeeping to tailored management reporting and control services, is designed to supplement your existing team and revamp your finance department. It is not only about keeping your accounting in order, it's also about giving a platform to increase profitability, enhance cash flow, and expand your company's reach.
BOSS Back Office Shared Services, as a superior outsourcing accounting work provider, is well-positioned to meet these demands, as evidenced by our extensive track records in accounting outsourcing in both Australia and internationally. Our effectiveness is also a result of the effectiveness of our personalized and client-centered attitude.
Additionally, we can collaborate with you to increase efficiency and lower the cost of managing the financial operation by harnessing the most up-to-date accounting and finance systems. The use of advanced technology, including document scanning and recognition systems, allows us to increase efficiencies while simultaneously lowering the cost of collecting financial records.
With just about any paid service, project plan change can occur, when one job ends up spiraling out of control into several others, leading to increased expenses that you were not aware of at the time of the original assignment (or forgot about). Make it abundantly clear from the outset that you are in a month-to-month engagement, and set expectations from the start to reduce the likelihood of this arising. If you're uncertain about how the onboarding thing works, we've prepared a detailed overview that you can use to get a better understanding.
Useful Links to Understand BOSS Outsourcing Accounting Services Better!