If you find yourself overwhelmed with compliance work and unable to complete jobs in a timely manner, you are not alone. Many companies face this challenge. However, there are companies who have found ways to turn this situation to their advantage. Before we dive into the strategies for saving time and increasing value-add work, let's first explore why this is important.
Client Acquisition and Retention
Your value proposition plays a crucial role in attracting and retaining clients. It encompasses the various reasons why individuals or companies benefit from working with your firm. While not all clients may utilise your value-add services, it is still important to offer them as they contribute to the overall appeal of your business. Accounting professionals who can provide comprehensive business advisory services are highly valued by clients, creating a perception of higher worth for firms capable of delivering more than just traditional accounting support, such as financial planning, virtual CFO capabilities, auditing, etc.
Consider this: while referrals often bring in new clients, not all of them are newcomers to the market. Many have previously worked with other accounting firms. In these cases, it is essential to understand why they chose to switch to your firm. For instance, if a client was attracted by the prospect of receiving consulting services from you, it becomes crucial that you deliver on that promise in order to maintain their loyalty. Providing what clients expect will generate positive word-of-mouth and potentially lead to more referrals for your firm.
There are two potential avenues for success in this situation. First and foremost, undertaking higher value work allows you to charge premium fees. This is advantageous because clients find it challenging to evaluate service providers at this level and engage in price comparison. On the other hand, when completing a company tax return, clients can easily compare costs between different firms. Consequently, if you find yourself solely engaged in compliance work, there is continual pressure to deliver services at a low price point. However, the second path to victory lies in client satisfaction with your consulting services. When clients are pleased with your consulting work, they become less resistant to paying top rates for your compliance services.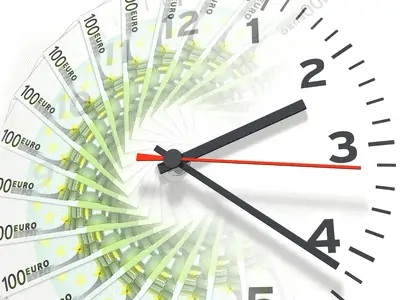 Interesting Work and Happy Staff
There is no denying the appeal of providing services beyond compliance. It can add excitement and variety to your work, preventing the monotony that comes with doing the same thing year after year. However, it's important to remember that your staff also crave growth and challenges. They want to continuously learn and advance their knowledge within the company they're a part of. Many talented accountants end up leaving because they are unable to achieve the level of professional growth they desire. If you want to retain top-notch accountants, it's crucial to establish a growth mechanism within your firm. By offering a progressive career path and enticing them with future possibilities, you'll have no trouble attracting the best talent in the field.
How to Do More Value-Add Work
What you truly need is more time. Your precious time often gets wasted on staff-related tasks. Whether it's guiding and supporting your team, addressing underperformance, revising work, or attending various meetings and training sessions – all these activities consume your valuable time that could have been spent on more important tasks. Imagine having a team managed, trained, and recruited by someone else while 90% of the work gets reviewed by others. Can you envision the abundance of time available for value-added work? Just picture how much your senior accountants could learn and contribute.
This is where BOSS comes into play. By partnering with us, you can unload the burden of compliance work and super fund preparation. As a result, you'll have more quality time to dedicate to your clients and engage in value-added work.
The process is simple yet highly effective: you select the BOSS outsourced accountants who meet your requirements, and we take care of recruiting them. These professionals will seamlessly integrate into your operations, working remotely as if they were part of your own team – following YOUR procedures. You have the flexibility to choose between direct system access or uploading work to our secure server. 

It only takes just two hours to set up this arrangement but provides years' worth of additional time to do whatever it is you've never had time to do.