Marketing your services is as important as providing them, regardless of whether you work for a company or are self-employed. In today's fast-paced world, keeping up with the ever-changing landscape of marketing can be a full-time job on its own. We've compiled a list of some of the most effective marketing methods that every accounting firm should be familiar with.
More than ever, accounting companies must compete online to be heard. A well-thought-out accounting marketing strategy can help you stand out and expand your customer base. The question is, how can you differentiate yourself and reach new clients for your accounting firm.
Accounting firm marketing requires an in-depth knowledge of the needs of your target audience. You may then utilize this information to secure new clients.
If you want to get your firm seen by the right people, use these cost-effective marketing ideas. A small amount of time and effort can go a long way to helping your bookkeeping or accounting company stand out to current and prospective customers. Continue reading to see how you could save much more time (and money)…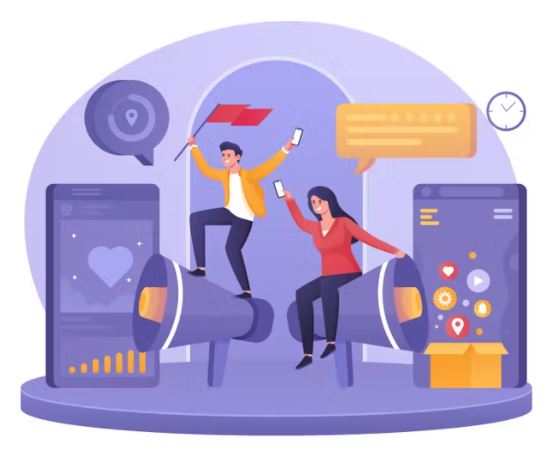 Make use of the power of social media
Verify all of your contact details, website links, and styling (colors, headers, logos) if you haven't been active on social media in a while. Pinning your most important information to the front of your profile is a great way to get the word out about what you're offering.
Consistently posting engaging content to your social media profiles is a simple and low-cost strategy. You should at the very least include up-to-date contact information as well as a website link.
As a marketing tool, you should post news and updates, intellectual transformational content that demonstrates your knowledge of the industry, and highlight client positive reviews that build confidence in your services on your social media channels. LinkedIn is an excellent starting point. It pulls a professional demographic, and clients can openly endorse you.
If you don't use LinkedIn or just browse, why not share something? Whether it's a new blog post, a client positive review, or a fresh bit of news on your firm, doesn't have to be anything more than that. It's not much, but it's something. It might be helpful to make a resolution to post daily for a year as a way to keep yourself accountable.
List five local firms that you'd want to work with in the near future. Make sure that you're following them on social media platforms like LinkedIn and Facebook, as well as engaging with some of their more recently posted posts. Instead of trying to pitch something or being pushy, simply introduce yourself and see where things go from there. If they notice you or your firm's emblem, they may follow you back.
A lot of accountants aren't very good at using social media to promote their practice. But it is important to try. You have to be where your clients are, and that means being on social media. Employ the services of a specialist or agency if no one in the firm is willing to take on this task.
Support the Community
It's more than simply a good gesture to make a difference in the lives of others in your community. It's great for business, too. Increased visibility and a more positive image of your company will come as a result of this. Consumers like to support firms that have a beneficial influence on the world, so demonstrating to potential clients that you care will certainly win them over.
So don't be shy about getting involved. Explore ways in which you and your employees could make a positive difference in the lives of others. As a means of promoting your business while also benefiting others in your community, you could consider sponsoring local charities' fundraisers or amateur sports teams. Share the outcomes of your efforts on social media and your website's blog/news section, with high-quality photos of what your contribution or dedication has done.
Whenever your company is doing anything beneficial for the public, don't be afraid to inform others about it. It's part of marketing to not be afraid to brag about your accomplishments.
Create a Website for Your Accounting Firm That Looks Great!
Identifying what sets you apart from the competition is critical to establishing a strong online brand image for your accounting firm and providing a positive user experience.
If you don't already have one, building a website is a good first step in increasing the visibility of your accounting firm. Your website is a good way to make a good first impression on people who might be interested in your services.
If a website is unpleasant, 38% of people will leave. You've invested time and money into creating an informative website, so why would you sabotage it by making it difficult for users to explore what they're looking for? Your site may have been built before the rise of mobile surfing, thus it isn't optimized for non-desktop users.
If you want to improve the appearance of your website, there are several free website-building options available to you. You could also hire a website designer to ensure that the layout of your website is adequately adapted for all gadgets and appealing to users.
There are a variety of website builders you may use to establish your own website even if you're a small and new accounting firm. It's possible to construct websites from scratch even if you're not a web developer or a graphic designer thanks to these simple tools.
For a great user experience, follow the instructions below after your site is fully operational.
Ensure that your website is both modern and mobile-friendly. In addition, it should feature a FAQ page where potential clients may easily learn more about your company.
Incorporate a sign-up form so that you may gather contact information from potential customers. It may be used to gather email addresses as well as provide new subscribers a white paper or a video with accounting suggestions.
Remove any references to services you no longer provide. Verify the correctness of your contact details. Nobody wants to be confused by missing or incorrect info when they visit your website.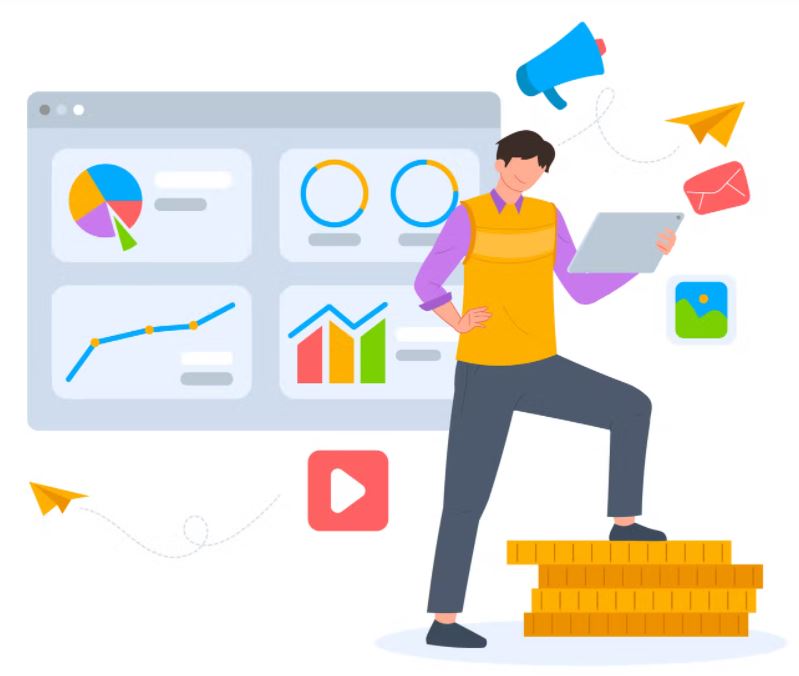 Get Blogging
You can demonstrate your expertise and build confidence with prospective clients by running a blog. Additionally, search engines will regard your website as an authoritative source, and that is a critical component of SEO for your accounting practice. This, paired with an accounting marketing plan for your firm, will significantly boost your online footprint.
Accounting firms should use SEO (search engine optimization) to market themselves. An SEO strategy is one that aims to increase the visibility of a business without the use of paid advertising or marketing campaigns. If you want your website to show up in local searches, you need to use local SEO.
You can gain an advantage over your competition by ensuring that your local accounting firm appears at the top of search results.
A blog article on a topic such as 'how and when to complete your self-assessment tax filing' can be a good way for you to display your expertise. Then, once you've gotten folks to click, you could invite them to learn a little about your offerings. Your brand recognition is still rising even if they don't ask for support now.
An important part of inbound marketing is content creation and distribution. You and the readers will both benefit from a well-executed piece of content; you'll give your reader something engaging to read, and they'll want to learn more about you. You don't have to limit yourself to accounting-related themes; you may write about whatever you like, whether it's in a blog post, newsletter, Tweet, listicle, Quiz, or poll.
A key marketing technique is SEO (search engine optimization). It's all about pushing your content higher up the search engine rankings, so it's among the first ones people view. As 75% of users never go past the top page of search results, it's critical to ensure your marketing efforts are seen.
Consider a niche
The first step in accounting firm marketing is to gain a full understanding. Without a thorough understanding of the demands of your target customers, it is impossible for you to promote your services to them.
However, this does not obligate you to learn everything about everything. It's not required that you be an architect to comprehend the accounting of an architecture firm. However, the more you learn about the challenges they encounter, the more effective your campaign will be.
So, research your target audience and the firms that participate in it. This will set you apart from competitors who presume all businesses are the same.
Specialized marketing of your services might be beneficial. You may have several clients in the same field. You could specialize in that area.
Suppose you're a firm that deals with a lot of healthcare businesses. Marketing to other healthcare providers should benefit your business. An increase in experience can lead to an increase in efficiency. Consequently, both you and your customers stand to gain.
Parting Thoughts from BOSS Outsourced Accounting Services
No one of these methods works like a magic wand. These will all need a steady investment of your time, finances, and energy. You should be suspicious of anyone who claims to have a miracle remedy.
For the most efficient accounting marketing methods to work, you must have a thorough understanding of your target customer.
You'll have an easier time closing new accounting clients if you're more prepared. Create a sales script and a follow-up plan for each lead in front of any objections that they may raise. Sales of accounting services might take time to master.
It will take some experimentation before you see results from any of these marketing strategies.
To get the most of your marketing resources, it's a good idea to first draft a marketing strategy. A lot of accounting businesses don't seem to have a long-term strategy in place.
Accounting solutions from BOSS Outsourced Accounting help accounting firms from all around Australia increase their capacity, margins, and profitability. Find out how we can help your company by getting in touch with us.