Save time, hassle and
money
!
BOSS now provides a total SMSF outsourcing service covering the whole SMSF admin and auditing process with extremely competitive value-priced packages to make life SIMPLE!
BOSS can now do all this:
White label financial statements
Member statements
Draft tax return
Working paper for each line item of Trial Balance
Calculation of annual pension amount
Minutes
Independent audit report (Audit completed by independent auditor NOT BOSS)
Draft letter to your Client – Pension to be withdrawn for next year
Draft letter to your Client – Contribution to be made for next year
Software back up
All you need to do is:
Upload the data we need following our checklist.
Reply to our queries.
Print financials, tax return & other documents and get them signed.
Lodge the tax return.
SMSF (Self Managed Superannuation Funds) Outsourcing Total Package Plans
Package
SMALL SMSF
(smsf admin processing time up to 8 hours)
MEDIUM SMSF
(above 8 and up to 15 hours)
LARGE SMSF
(above 15 hours and up to 25 hours)
Contact us for highly competitive rates!
PLEASE NOTE:
Any fund above 25 hours will not be covered under the package and will be quoted separately.
Actuary certificate fee is an additional cost.
Our packages applies to ANY software you use (e.g. BGL, BGL360, Class Super, Handi etc.)
Within 3-4 weeks, your fund is ready for lodgment (subject to quick query reply).
There will be an additional charge if a contravention report is required.
Currently you may be doing this: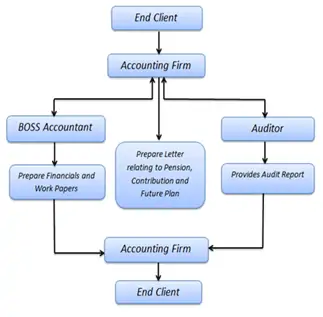 Our Simplified Package Plan gives you this: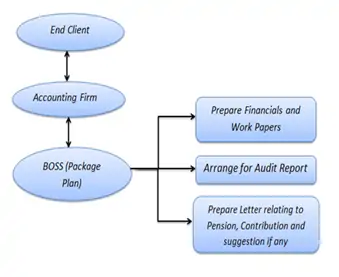 So take the headache out of SMSFs and make more profit NOW!
Take advantage of our SMSF Total Package Plan