You're at a loss when a high performer abruptly resigns. While you look for a replacement for their colleague, you rely on your remaining staff to take on extra work. That acts as a tipping point, causing people to consider leaving. It may, at the absolute least, have an impact on staff enthusiasm, which might stifle job productivity and satisfaction.
While the employment market is still favorable to employers in some areas and places, applicants with coveted skills will likely not have to wait very long for a new challenge. Many businesses did not cease recruiting during COVID-19, and many of those that did are already beginning to increase their staffing numbers.
If you believe your organization is in danger of losing key personnel, you must act quickly to strengthen your employee retention strategy. Creating a healthy work environment begins with creating an effective set of employee retention measures. Read on for advice from BOSS Outsource Accounting Services on reducing turnover and working to keep your team members motivated.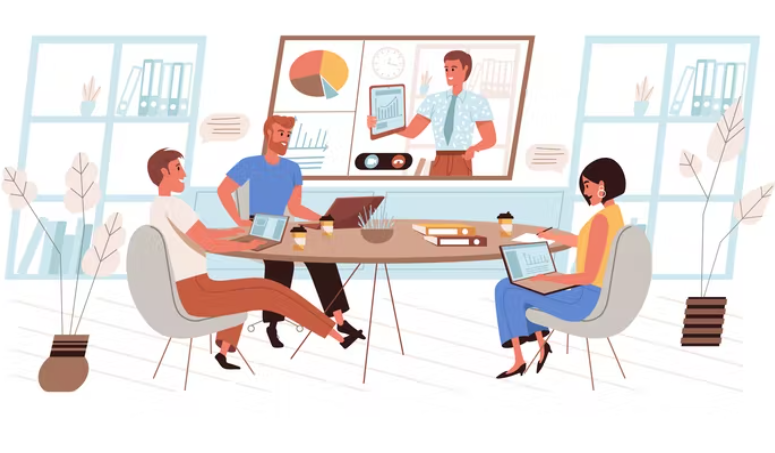 Provide opportunities for professional growth.
Over a large number of employees, the overall loss to a company from poor training might reach millions of dollars each year. Lack of investment in staff professional development and high staff turnover go hand in hand, as is abundantly clear. Your employees will be happier and more loyal if you support their professional growth and encourage them to continue their education.
Your staff will be more productive and creative if you provide them with training, clear career tracks, and coaching programs. Remuneration for continuing professional education and certifications should be considered, along with industry events and seminars. Staff can also learn from one another by participating in company-wide learning events. You don't need to spend a fortune to help your employees advance their careers; instead, provide them with a variety of alternatives so they may pursue their goals in the manner that best suits them.
Inquire about side projects for employees who have shown interest in a new area of work. In this way, it demonstrates to employees that their supervisors care about their future and trust them to use their skills in other areas of the company.
Focus on staff well-being to avoid burnout.
It's becoming increasingly common for employees to develop burnout on the job, and it's happening at an alarming pace. Chronic exhaustion and feelings of loneliness can be hard to overcome since they are so pervasive. Burnout can also present physically, forcing employees to leave your firm.
The good thing is that burnout may be prevented by your company. Give employees greater flexibility in their working hours, and make sure tasks and objectives are plain and reasonable. Improve the ability of supervisors to identify and assist employees who are exhibiting indicators of burnout. Employees should be encouraged to make the most out of their paid leave and assisted in discovering new interests and passions. It is just excellent business to keep personnel in good health on all fronts: mental, physical, and monetary. As a result of the pandemic, a large number of well-known companies have increased and improved their wellness programs in order to better support and value their employees' health. Services like stress management programs and reimbursement for exercise sessions might all be options that your company considers offering to its workers. It's possible to conduct a webinar on the significance of sleep or even have a dietitian deliver a lecture on good eating habits.
Last but not least, obtain feedback from your workers. They're likely to be aware of what's creating burnout in your company and have suggestions for how to address it.
Encourage employee participation.
The pandemic served as a reminder of the value of effective workplace communication. Your subordinates should feel comfortable approaching you at any moment with suggestions, queries, or issues. It is your responsibility as a leader to ensure that efficient, productive, and pleasant communication is promoted throughout the whole team, including both onsite and remote staff alike. As part of your proactive communication strategy, make sure you engage with each staff member regularly to get a feel for their workload and level of satisfaction at work.
Employees who aren't invested in the company's mission are a liability. To the detriment of morale, they sabotage the productivity of their coworkers, and they set bad examples. Disengaged workers lose the economy billions of dollars in productivity every year, while just 21% of employees claim they're extremely engaged.
Employees' levels of engagement plummet when they aren't given a voice. Retaining employees is easier when they feel like they have a voice in how their job and the future of the company are handled. Taking action on employee input shows that management takes their issues into consideration. The majority of employees (90 percent) believe that a firm that listens to and acts on employee input is more likely to retain them. Despite this, just 22% of Human resources and engagement experts believe their firm is succeeding in cultivating a culture that encourages candid feedback from employees.
Allowing your staff to offer honest feedback is a win-win for both you and them. By bringing concerns to the attention of upper management early on, suggesting new initiatives, and providing a fresh set of eyes, employees may help the organization make better decisions. Organizations may take advantage of employee suggestions and resolve problems more rapidly.
Create a culture people want to join
Getting and keeping top talent is impossible without a strong company culture. Most people look at a company's culture prior to actually applying to a job, and the AP has said that almost half of workers would quit their current role for a lower-paying job at a better-run company. Enhancing the company's culture will strengthen the bonds between current employees, open the door to improved customer service, and entice top-tier candidates.
Building an exceptional culture requires recognizing employees who consistently live out the company's principles on a day-to-day basis. Every employee should be able to relate to and comprehend the company's core principles, which should be clearly stated to all employees. Your goods and services should be linked to your company's goals, and your employees' interactions with partners, clients, and distributors should be linked to your company's purpose. Additionally, whether you're revising your fundamental principles or attempting to improve organizational alignment, enlist the help of your staff. Since they are immersed in your company's culture on a daily basis, they are in a unique position to help create its core principles.
Offer great perks
Perks are a tangible method to reward employees for exceptional performance. Most workers are more motivated to accomplish their best if they are given a bonus or other incentive. There is no end to the possibilities for motivating your workforce. An important factor in employee turnover is a lack of fair remuneration, so check that it's adequate in your firm. Referral schemes, tuition assistance, and profit-sharing are all examples of monetary incentives that could be offered. Raises and bonuses are always welcome.
Additionally, there are several other perks available to keep your staff healthy and happy. Employees who receive wellness benefits, like fitness center memberships or mindfulness app subscriptions, are more likely to relax and maintain a healthy lifestyle. Allowing managers a budget to put on fun activities regularly, empowering staff to select which projects they engage with, and providing additional paid leave to relax and rejuvenate are all terrific choices that spur personnel just as effectively as more traditional perks.
Perks may help your company stand out from the competition to attract new employees and keep the ones you already have happy. A recent study found that many professionals prize the freedom to work remotely and on their own terms (as opposed to being confined to their homes because of a pandemic) above all other benefits. Paid family leave is also highly valued by nearly a third of individuals surveyed.
Properly recognize and reward
More than 80% of workers believe they don't feel acknowledged or rewarded at work, which hurts productivity and retention. It takes more than a few token gestures to cultivate an environment where employees feel valued and appreciated. There must be regular and precise acknowledgment. Research shows that organizations that acknowledge their employees many times monthly are 41% more prone to undergo an improvement in retention as well as 34% more likely to have an increase in overall employee engagement.
Everyone wants to be acknowledged for their hard work. This is particularly true for people in today's remote workforce. An employer's thanks can make a big difference. As a result, make sure to express your gratitude to those in your organization who go above and above and show how their efforts benefit the company. Some firms have formalized reward structures to encourage exceptional ideas and creativity, but even with a smaller group and a modest budget, you can implement attractive recognition programs.
Your business should emphasize both social recognition and financial prizes in order to ensure regular acknowledgment. Ideally, you should use a recognition solution that allows everyone to participate. These solutions feature point-based incentive systems that allow employees to collect and exchange points for prizes that are meaningful to them. Furthermore, they make it simple for workers to express gratitude, whether they are in the office or working from home because they can send notes of gratitude to anybody in your organization at any time and from any location that is convenient for them.
Enhancing staff retention can be further aided by highlighting noteworthy accomplishments. Seize the moment to celebrate a significant achievement, whether it's a project completed ahead of schedule or a fifth work anniversary. You can still have a meaningful and pleasant experience even if you have to celebrate virtually.
Final Thoughts From BOSS Outsource Accounting
The 6 employee retention techniques described above are just a few of the methods you can use to help your team members feel more fulfilled in their jobs. Regularly assess your progress and make adjustments as needed. That means keeping up to date on market trends for wage and perks, as well as best methods for building an appealing company culture and effective manager-employee connections.
Some staff members will inevitably quit your company sooner than you'd prefer. If nothing else, you could at minimum make their choice a bit more difficult. You want to leave a favorable impression on your former employees, so they'll be more inclined to recommend your company to others or maybe even come back to working for you in the future.
BOSS Outsource Accounting is an international accounting outsourcing company that helps accounting firms all around Australia increase their capacities, margins, and profitability. For additional information on how we can serve your firm, please contact us.