The power of having an inexpensive, reliable, always available "on tap" virtual accountant or bookkeeper is a game changer for Australian public practices and businesses alike. Whether you realise it or not, along with the cloud, this is just the beginning of a transformative business opportunity that some will embrace and become very prosperous with.
Access to Experienced Virtual Accountants
Finding and keeping good accountants with years of experience has gotten much tougher over the past few years, including pressure to pay staff more. However BOSS can resolve this by recruiting staff from a different pool giving you a powerful advantage.
The time and trouble of hiring, training and losing staff can be exhausting. In fact you may have decided not to grow your business because of these obstacles! With BOSS you take on board fully trained virtual accountants in Australian accounting standards, SMSFs, tax and law. In addition BOSS virtual accountants are kept continuously trained up. (For more details read Training and Supervision)
Cost Savings
Have you ever added up the real cost of training in hours lost by you and your staff, as well as training programs you buy? What about recruiting staff? The cost over the average tenure (3 years) is exorbitant! Add this on top of this superannuation, Workers Compensation, office space, IT costs etc….it's plain to see in-house staff are a big commitment.
By comparison the cost of employing a BOSS virtual accountant is far below employing your own staff. In fact you can save up to 67% compared to in-house staff.
Ultimate Flexibility and Reduced Risk
Having BOSS as a reliable human resource means the logistical matters are not a big constraint any more and ramping up staffing levels (and down if required) becomes much more straightforward. Simply contact us and tell us what you need. We normally can assign a virtual accountant with five years' experience to you within one week. Try hiring like that in Australia!
Conversely, if you ever have to scale back growth or downsize for any reason you do not have the normal things to worry about such as leased office space etc. That means using BOSS removes the risk.
BOSS can supply permanent multi-disciplined virtual accountants and bookkeepers that work part-time or full-time (i.e. 1 to 5 days per week) or casual accountants and bookkeepers or specialist SMSF staff for admin, audit prep or complete admin and audit work.
More Time for You and Your In-house Staff
All businesses can save time by outsourcing accounting work. If you are a public practice firm with BOSS doing the compliance work, you and your in-house team can be left to do the precious "value-add" work that really helps your clients and attracts higher fees!
You might also choose to spend your time doing business development activities or you might start working on your business instead of in it – doing those important things that you "just never have the time for.."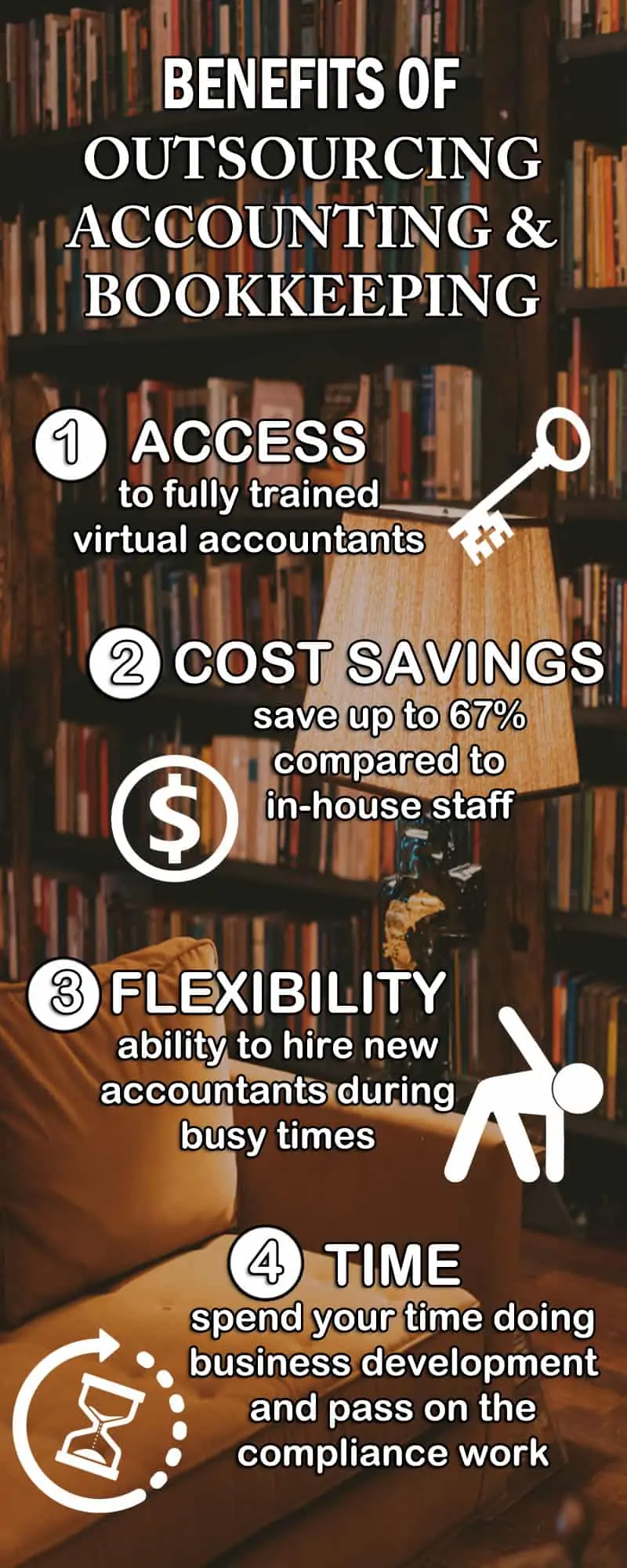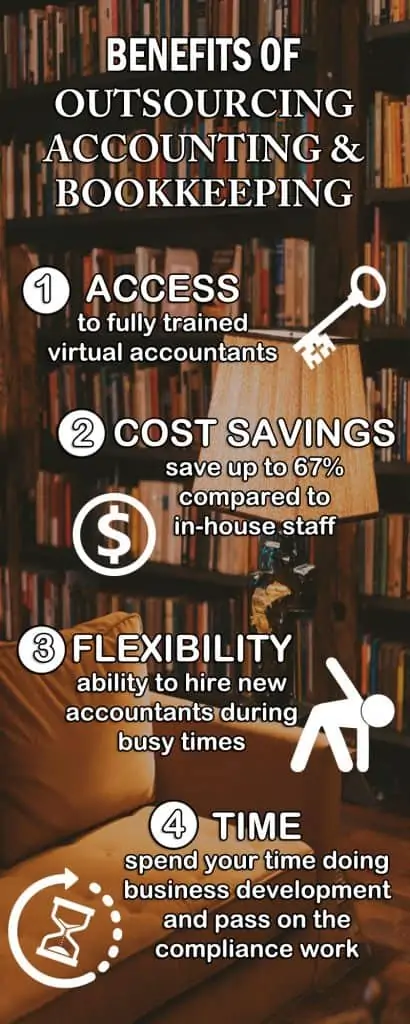 New Low Rate Trained Virtual Accountants and Bookkeepers To Follow Your Procedures
Are you looking for an outsourcing service that will offer you an accountant that will follow your firm's procedures?
One of the benefits with a BOSS Virtual Accountant is having them follow all of your procedures and you need not pay through the nose to enjoy this perk! You can have your own virtual Accountant doing work for your firm just the way you would have your own in-house staff do the work.
Now BOSS is offering dedicated accountants and bookkeepers at a new low rate and… you can now choose your own accountant from a list of candidates!
So what are you waiting for?