"Work-life balance" is a term that has gained popularity in recent years, yet it appears to be getting harder to achieve. Overwhelming evidence suggests that due to the demands of our jobs, most of us are drained, unproductive, and lack free time. So, what are our options?
Our friends and families, as well as the firms we work for, win when we make an effort to integrate our professional and personal lives in a healthy, responsible manner.
Our "always-on" attitude makes it tough to maintain a work-life balance, yet it's critical for both individuals and businesses to produce the best results.
The situation is significantly grimmer once it comes to accounting. There are rigid deadlines, a great deal of paperwork, and demanding customers that the staff has to deal with, and yet they can't run the risk of losing quality. Furthermore, they must keep their skills up to date on an ongoing basis since technological advancements are eroding the demand for traditional, rules-based accounting knowledge.
These individuals have a hard time focusing on their personal lives outside of work since they have so much already going on.
This article, written by the BOSS Outsourced Accounting Blog team, explores what existing research says regarding the relevance of work-life balance for the typical accountant.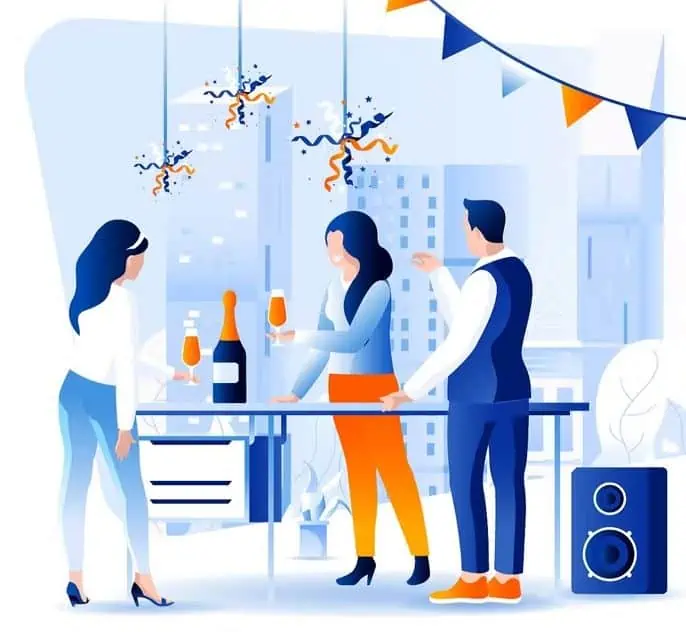 Why Work-Life Balance is important
More and more companies are realizing that a healthy work-life balance is critical to their employees' productivity, job satisfaction, and overall well-being, particularly in light of the global trend toward increased work-life integration.
Overwork and associated harmful behaviors, such as sleep deprivation, may have a long-term impact on an employee's cognitive capacities, immunological function, respiratory apparatus, risk of cardiovascular disease, libido, and personal relations, according to several studies. Furthermore, being overworked might impair one's capacity to recognize or even detect these harmful effects. For example, sleep deprivation has been scientifically equated to being intoxicated at work.
Whether or not the shift toward overwork is a product of personal choice or cultural forces is the subject of continuous research.
Take the reins
In the past, it was unusual for people to check their emails at night or on the weekend. Many of us now stay late at work frequently, too. However, each of us has the ability to choose not to. Your job, study, and free time are all separate. You decide where the lines are drawn. You should be ready to turn off your phone if necessary, and you should not even consider finding excuses for not responding to a work-related email after hours.
The rapid advancement of technology has resulted in increased pressure on us to perform at higher levels of productivity, reachability, and efficiency. We can't leave work, at least not mentally, because of the constant emails and updates we receive on our mobile devices and laptops.
Even if businesses have a duty to ensure the health and well-being of their employees, employees equally have a duty to make the most of their abilities and maintain a healthy work-life balance.  Because of this, you must keep a close check on your free time. When you divide your personal and professional lives, you create a clear line of demarcation between the two.
Allow sufficient time in your workday to eat healthily, exercise, hydrate, and get some fresh air: all of these easy steps can effortlessly be accommodated into a break at work. Exercise can be particularly useful since it lowers stress while also generating feel-good chemicals thus enhancing and stabilizing your mood, among other things. As an added benefit, it boosts your output. Taking a break in the afternoon to recharge your batteries might be beneficial.
Despite Australia's highest productivity increase in a decade, something must change. More than a third of workers have contemplated quitting their jobs daily, and almost 15% admit to feeling anxious at minimum once a day.
So, it's time to seize the reins. This entails establishing and keeping to boundaries to assist oneself as much as needed. For those who want to rise to the top of the corporate ladder, you must start paying attention to your body, take breaks, and then expend your energies in focused bursts.
Keeping the "always-on" lifestyle in check
Finding a means to maintain a healthy work-life balance can be challenging in today's always-on world, when pressures from schooling, work, social networking sites, and even friends and family can make it tough to take a break.
Work-life balance has undoubtedly become a buzzword in recent years, and it seems more and more difficult. All too many people think it's impossible, and the repercussions are shown to us every day. Overwhelming evidence suggests that due to the demands of our jobs, most of us are drained, unproductive, and lack free time.
Let's face it: checking email after hours or on the weekend has become the norm, and so many of us work late repeatedly. With the 9-5 virtually nonexistent, we hardly now have a distinct boundary between our professional and home life.
As a result, there has been a rise in public concern, from journalists to governments, concerning the impact of this on health.
Our capacity to maintain a good work-life balance has been impeded by technological developments. Due to automation, we're expected to be much more productive. We can't just leave work, at least not mentally, because of the constant emails and notifications we receive on our cell phones and laptops.
Even if we're not actually needed to be present at that moment, we can be contacted at any time during the day. The mental onslaught, in a nutshell, is nonstop.
It's about time for change
The accounting industry is taking initiatives to promote a healthy workforce as more research is done on the subject. The BOSS Outsourced Accounting Blog team outlines six strategies for improving work-life balance at your company in the section below. Put them into practice and watch your results skyrocket!
Recognize and value output rather than input.
There should be a focus on value rather than effort when evaluating a person's work. Indicators such as invoices under management (as opposed to merely straight billings), effective hourly rate, and new revenues closed should be assessed and rewarded. Pay less attention to bare figures like the number of billable hours.
Be an example for others to follow
Make sure you're setting the correct example for your staff as a manager by leading from the front. Show a joint emphasis on work and life experiences.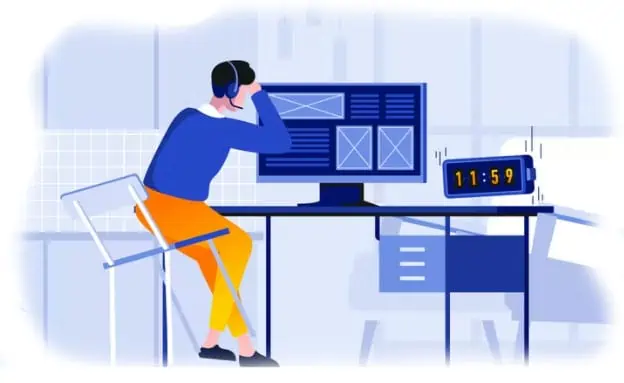 Don't overwork your staff.
Accounting firms frequently give their workers a large amount of work to do fast. This may wreak havoc on team productivity and morale. Instead, become an active member of the team and work with your employees.
Make sure you have enough resources to do the job.
The best way to ensure your staff get everything done at the office and don't have work on their minds at home is by equipping them with everything they need. This may be the latest accounting software tools, better office spaces for increased collaboration, or most effectively, Outsourced Accounting services to minimize the sheer volume of routine accounting tasks they have to do therefore freeing them up to focus on more valuable advisory services.
Allow your staff a breather
Recharging your batteries with some rest can be very advantageous. In the long run, working through tiredness is a bad idea since you become less productive with fewer breaks.
Adopt family-friendly plans
Employers who provide workplace flexibility and the chance to work from home tend to attract the attention of job searchers, particularly those who are planning to start families.
Outsourced Accounting Services may be the answer!
As a business owner, you must balance the needs of your clients and your bottom line while providing a rewarding work environment for your employees. It may seem like a contradiction, but many firms are achieving both goals by following work-life balance recommendations. We hope you'll try out a few of the strategies above for achieving a better work-life balance and give an update on your experience.
Accountants cannot finish 100 hours' work in a 40-hour workweek, no matter how hard they work. Consider outsourced accounting for the bulk of your regulatory and routine tasks. As a result, internal staff will be able to devote more of their time to client-facing tasks.
And if you're looking for a low-cost, high-quality way to supplement your current staff, BOSS can assist. To learn more about our Outsourced Accounting Services, contact us.