All firms rely on finance and accounting to track transactions and assess their financial health. A firm that does not adhere to basic financial standards is doomed to fail and risk noncompliance with important financial and tax requirements. When a business is initially getting off the ground, it can rely on spreadsheets and other manual processes to keep track of its ledger and other financial data. However, this strategy is prone to errors, is time-consuming, and is generally unsustainable in the long term.
Cloud accounting solves all of these concerns. Software is available for sole proprietors to international corporations, making it an easy choice for almost any firm in any field.
If your company wants to grow and prosper, using cloud accounting software is a great place to start! Interested in learning more about the benefits of using cloud accounting in your small business? Read on as the BOSS Outsourced Accounting Blog team demystifies cloud accounting.
The "Cloud"
But what is the cloud, and how important is it to businesses today? The phrase "cloud" may have become cliched and stale to some by now. The cloud has never been more important than today for small and medium-sized enterprises (SMEs), particularly in the field of accounting. For the uninitiated, "cloud computing" or "the cloud" refers to the internet-based delivery of computing services. This could be storage solutions, analytic tools, or, in the context of this piece, accountant services.
If you use cloud accounting software, it can make your bookkeeping more efficient, make your finances easier to manage and give you a real-time look at your most important numbers.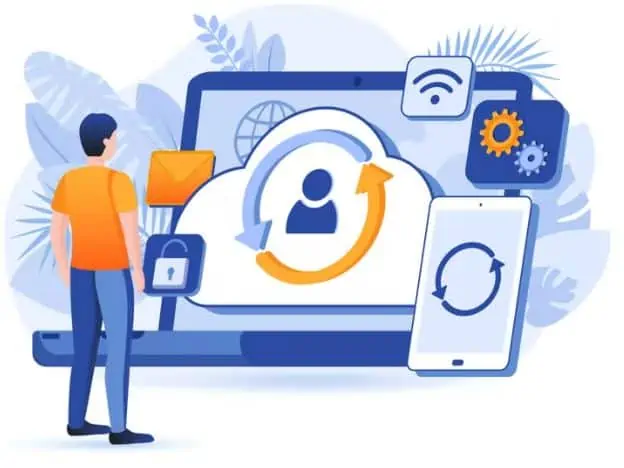 What are the merits of cloud accounting over traditional accounting?
It is not new to maintain track of the income and spending of your small business in order to keep track of your past financial performance. Accounting software has been around for decades, while double-entry bookkeeping has been in use for hundreds of years, allowing finance teams to track and trace money flowing to and from the business.
Most accounting software used to be desktop-based. To put it another way, your workplace desktop computer was used to install and run the real program. This limits your data access, necessitates continuous software updates, and costs you money to back up all your financial data.
All the features of desktop accounting are carried over to cloud-based accounting, which enhances and improves upon them. A cloud-based solution means there's no need for a desktop program, and all of your data is safe and secure. An open API is a standard feature on most cloud systems. A wide selection of third-party applications and tools can beA added to your main business system via open APIs. Invoicing applications, cash flow forecasting software, project management software tailored to a particular sector, and many more options are all at your fingertips. Weighing down your day with excessive paperwork is a burden that may be alleviated by using these tools.
Many of the disadvantages and costs associated with traditional accounting have been removed as a result of migrating accounting out from desktops to the cloud. But what are the specific advantages of cloud accounting for your company?
Integrate all aspects of your business
Cloud accounting is perfect for businesses that need rapid access to precise financial breakdowns, management information, and key performance indicator (KPI) measurements because of its expanded real-time data capabilities. And because most platforms have open APIs, it's easy to construct a software stack and create a customized set of business applications.
Automatic bookkeeping, automatic cash collection, and automatic bank reconciliation are all possible in the cloud accounting environment, reducing the administrative burden on your team significantly.
You can view your company's financial data from anywhere with an internet connection, avoiding the need for a company computer. On your pc, you can log in to your accounts using a browser; on your tablet or smartphone, you can log in to your accounts using the app provided by your service supplier.
For real-time reporting, keep your accounts and bank reconciliation current. You don't have to sift through months-old financial records to get a sense of the company's current financial situation. This in-the-moment picture is critical for evaluating your current cash flow, establishing budgetary projections, and making important financial and operational decisions with your team.
Exceptional infrastructure
With tens of thousands or more clients, leading cloud suppliers demand best-in-class infrastructure to keep up with their high volume of business. Unrivaled performance and scale can be found in their data centers. Due to the requisite resources and experience, most firms cannot match the vendors' skills in any of these areas. Accounting software from a top-tier vendor, on the other hand, may help small organizations realize the benefits of this infrastructure.
Your data is more protected in the cloud than in on-premises systems. In the event of a fire or other natural disaster, leading cloud accounting software providers save your data on many backup servers. It is less likely that an employee will use a flash drive to share sensitive information, given authorized users can access their accounts on a variety of devices.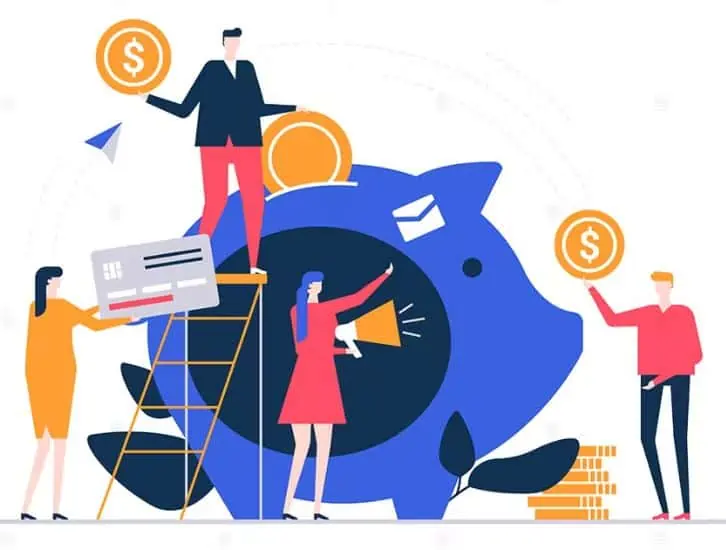 Predictable pricing
If you don't have to think about some of these additional costs, you may easily estimate how much your firm will spend on such an accounting solution each year. It's easy to estimate the cost of adding more users or features with SaaS because everything is included in the base pricing upfront. This will prevent your IT spending from being diverted away from other parts of the company.
Much Cheaper
Cloud accounting systems are typically less expensive than on-premises alternatives. Due to the vendor's management of all of these aspects, there is no need for the company to purchase hardware, nor does the company have to fret about costs piling up due to updates and maintenance. As an added benefit, no VPN or other software is required by the organization for its employees that need remote access.
Resilient Business Operations
If you lose your accounting system's data, the consequences could be catastrophic. People use cloud software as a safety net because their data is stored on an outside server as well as backed up to data centers in many other parts of the world. You can continue to run your firm even if a hurricane or earthquake destroys one of your data centers. While this isn't the case with systems housed on an in-house server, it's a given with the cloud.
Use the Newest Technologies
Users can reap the benefits of increasingly modern and new technologies if system upgrades are made often and regularly. To improve the efficiency of its financial processes, for example, a small or midsize corporation is unlikely to invest on its own in machine learning or automation (RPA), which are both expensive. However, an upgrade may be able to provide such capability, and the business will reap the benefits without making any further investments.
Last Thoughts from the BOSS Outsourced Accounting Blog Team
There is no longer any doubt that cloud accounting is here to stay, and businesses must adopt it immediately if they want to avoid slipping behind and losing out to their competitors. There are many advantages of adopting a cloud accounting system, but they are much more important because financials are at the heart of any firm. It's like trying to drive a car without a tachometer or a gas gauge: you can't make good decisions. Cloud-based accounting systems are therefore essential for today's enterprises.
Cloud accounting has transformed outsourcing from a one-size-fits-all model to a more flexible one. Accountants can now be used for specialized technical duties and support during hectic seasons, while the basic day-to-day processing is handled by business administrative employees. If you'd like to learn more about outsourced accounting, please contact us for a free consultation.