We are the accounting outsourcing and bookkeeping service you have been seeking. With decades of experience assisting small and medium-sized enterprises in achieving their goals and complying with regulatory requirements.
Consider the following to learn why we are the ideal solution for all of your accounting operations.
BOSS, Back Office Shared Services is headquartered in Sydney, Australia, and operates an overseas office in India. BOSS has a track record of supporting accountants in Australia. At a modest fee, get support on your accounting responsibilities.
We fully grasp the constraints that many accounting companies are under lately: falling profits, rising staffing costs, and the yearly productivity inefficiencies that occur during tax season and other busy periods.
Our skilled workforce consists of highly trained and skilled professionals that have worked extensively with Australian accounting and bookkeeping businesses.
We can get you set up with a team in India in as little as a week if you require outsourced bookkeepers or qualified accountants.
We have the proven skills and experience to assist your organization in its development using our innovative comprehensive method.
We are a recognized and trusted consultant to our clientele, fueled by great results and teamwork, with international resources and expertise across all sectors
.
While outsourcing may increase your business's productivity, is it ideal for your firm?
Discover everything about BOSS, Back Office Shared Services' Australian accounting outsourcing services, including outsourced bookkeeping and tax preparation!
What are Accounting Outsourcing Services?
The accounting sector is under pressure – recruiting and keeping workers is more difficult than it has ever been.
Countless accounting businesses in Australia are struggling to expand as a result of the country's expensive and heavily regulated labour pool. Salaries are soaring, which is driving profits to fall further still, to say nothing of the fact that the industry is growing at a rate of barely 1 percent on average.
When it comes to the accounting sector, outsourcing is simply the act of delegating some duties, such as auditing and paycheck procedures as well as accounting, to a team or staff member stationed outside your organization – often in another country. It has the potential to significantly improve your timeframes, raise employee satisfaction, and strengthen profitability.
As Australian firms confront expense surges as a result of increased pay and earnings pressure, accounting outsourcing enables them to better compete.
Accounting outsourcing enables your Australian staff to conserve money and effort by concentrating only on value-adding for clients while delegating time-intensive routine work to an overseas workforce.
Our clientele understands the advantages of outsourcing some or all of their back-office activities in order to free up their time and allow them to concentrate on the job of expanding their businesses.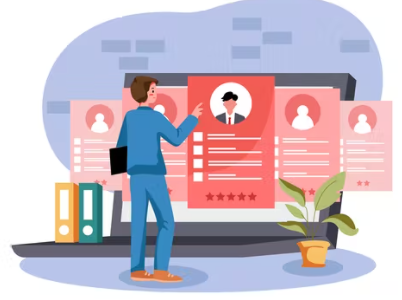 Benefit 1: Cost and Time Savings
Small business owners and accountants frequently become mired in paperwork, with hardly any time to build their firm or business. Outsourcing manpower-intensive bookkeeping chores enables them to concentrate on growing and revenue-producing activities.
At BOSS, Back Office Shared Services, we take better care of the day-to-day tasks that accountants must perform for a fraction of the typical cost, allowing you to devote your time and energy to the client-facing aspects of accounting that you enjoy.
With the help of an outsourced compliance partner, you can overcome every one of these challenges and reclaim the time and resources you need to concentrate on building client connections and building your company.
Because you will no longer be under the constant burden of compliance work, you will be able to devote more time to developing skills and additional education for your staff members.
It makes no difference if you're a multinational business or a small or mid-sized business; we have all the knowledge and working skills to make your daily job better and much more lucrative. We free up your time so that you can concentrate on the broader functioning of your company.
Benefit 2: Quality Guarantee
Expecting one individual to be a superstar and understand it all – is a common mistake. While recruiting people on the internet yourself could require that you oversee the task and organize the operations.
Making sure that your bookkeeping, finances, and accounting records are up to date and in compliance with Australian legislation, as well as compiling and filing the paperwork needed by local regulators, is indeed a time-intensive and expensive endeavor. It creates an additional admin strain on your employees, while also increasing the chance of noncompliance and severe fines if you do not meet your obligations.
As your compliance expert, we are committed to providing rigorous security measures as well as stringent quality control. Our quality measures guarantee that our deliverables are reliable and of excellent quality, and that they are inspected before they can be sent to you.
Further, at BOSS (Back Office Shared Services) business information is analyzed in a clear and comprehensive manner allowing you to gain greater insight into your company's overall performance. As business owners, we recognise that having all of the data you require to run your company at your disposal is essential, especially in today's dynamic and evolving business climate.
Benefit 3: Flexibility
Offshoring your administration and process-driven duties helps your staff to devote their time and energy to what is most crucial: providing advice and services to your clientele. Offshoring your compliance tasks also provides your firm with more flexibility, allowing you to expand your operations without affecting your operating costs.
Clients are increasingly looking to accountants for more than just yearly compliance work; they are also looking for real-time assistance in developing their companies. Accounting firms will face increased compliance expenses as IRD and Xero move towards automation. As client demands grow and profits contract, cost of compliance will be a greater strain for accountants.
In order to fulfill your demands, our Accounting Outsourcing professionals closely work to run your compliance and payroll routines, administer your financial activity or provide advice as your firm grows.
Companies that already have made the transition to accounting outsourcing with BOSS, Back Office Shared Services, have told us that they have seen an improvement in productivity and profitability in their firm, as well as a large increase in the proportion of their documents filed. They are more competitive, more nimble, and have far less pressure than their counterparts.
As we all know, outsourcing is a whole different philosophy than what you are accustomed to, and we realize that it can be scary at first. We give comprehensive deployment support to assist firms in making the shift, and we are available to answer any queries.
Each client interaction is treated as a strategic collaboration to guarantee that your firm receives the support it requires. We are always available to serve as a listening ear for management, administration, and financial decisions and will adapt our services to your yearly statutory duties and business consulting wants. Our highly qualified business consultants can assist you in overcoming daily operational issues and in planning and implementing appropriate best practices.
We understand that the direction of accounting services seems to be in transition right now. Our tried-and-tested accounting outsourcing methodology may well be capable of providing the remedy. With our team of experienced and skilled accounting experts, we can handle just about all the compliance tasks at a far lower cost to you.
Most likely, you did not choose to become an accountant because you enjoy administrative work. So, why do you waste so many hours on routine duties? Schedule a complimentary evaluation from us to explore your company's outsourcing needs.