Virtual accountant services provide a range of benefits – a pool of skilled workers, expansion potential, and reduced overhead just to name a few. Today we'd like to narrow our focus down to one of the major reasons to consider outsourcing – eliminating workflow blockages.
How do these blockages occur? Usually one of two problems is the culprit.
The first problem is that there's simply too much work for at least one link in your process chain.
The second problem is that you have people doing the wrong kind of work. Perhaps you're short-staffed so you personally have had to take on hiring staff right in the middle of income tax season. Or maybe your income tax experts are tied up with a crisis in an SME file.
Either way, work gets backed up. Clients become dissatisfied and word spreads that you're not to be relied on.
Happily, both problems are very solvable with virtual accountant services.
Break Down Your Blockages
It's possible that the idea of collecting and then shipping work elsewhere seems counterintuitive to you – doesn't it take longer to include this unseen group of people into the loop of your firm's processes?
Not at all. With the speed of today's internet the information flows in an up-to-the-minute fashion. This includes communication with your virtual accountant manager – via email or even video calls with Skype you can get current updates on a file's status.
Part of partnering with BOSS to set up your virtual accountant services is streamlining your processes. From our end we help with the training and management of your overseas virtual accountants, making sure they're familiar with your particular methods of handling files.
In addition we set up a weekly or monthly (your preference) virtual meeting with your overseas manager, an agent who is the one in charge of maintaining the established processes overseas and keeping you informed back home.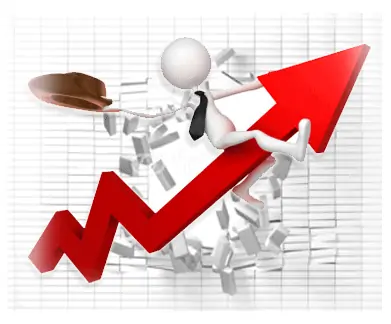 Sort, Separate, Streamline
We've said it before and we'll say it again – Virtual accountant services is a fantastic method of pruning away waste in your in-house processes. Waste that includes having people stuck doing the wrong work.
When you send your number-crunching work overseas you free up your in-house talent (including yourself) to focus on where they work best and are needed the most.
By preparing your business to expand into outsourced practices you're going to naturally be taking a good hard look at your own processes. In so doing you'll identify what works best and what needs tweaking.
Once you've reworked the less than ideal aspects of your firm you'll codify these newly reworked processes, a sign of a healthy and well-run company. When further work blockages occur, you'll now have a step-by-step process manual to check against to identify where new slowdowns occur, enabling you to fix them.
Thanks to your expanded worker base via your virtual accountant services your blockages will be eliminated, meaning your services are going to have a much quicker turnaround time. Good-bye to penalties due to tardy filing times.
A quicker turnaround time means more time for more clients, and the chance to offer more services.
BOSS Blasts Blockages… And So Much More
Freeing up your current workflow blockages is reason enough to give virtual accountant services a try. We're confident that you'll find that it's just the tip of the iceberg in how we can benefit your business.