Google+ Example Pages
NOTE: As of April 2019 Google no longer offers the Google+ platform. BOSS offers a free Expert Step-By-Step LinkedIn Guide to Get Your Business Seen Online Click here for the whole guide.
Google+ Example Pages
Here's a couple of examples of some business pages that might inspire you. Remember that when it comes to the big international companies there's absolutely nothing they can do with their page that you can't.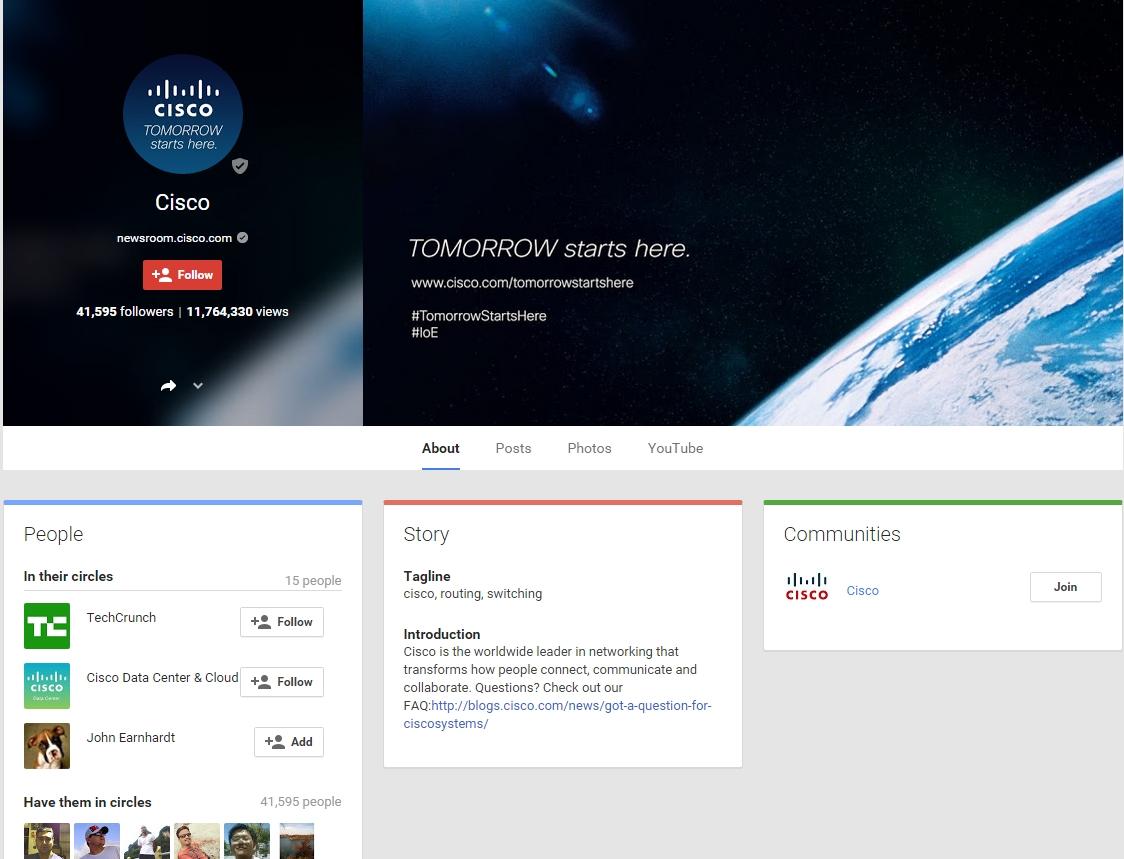 The Economist is known for constantly changing their cover picture: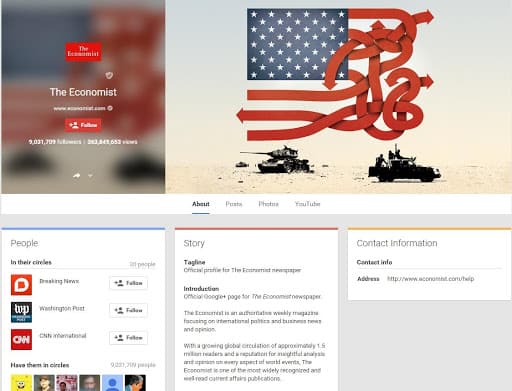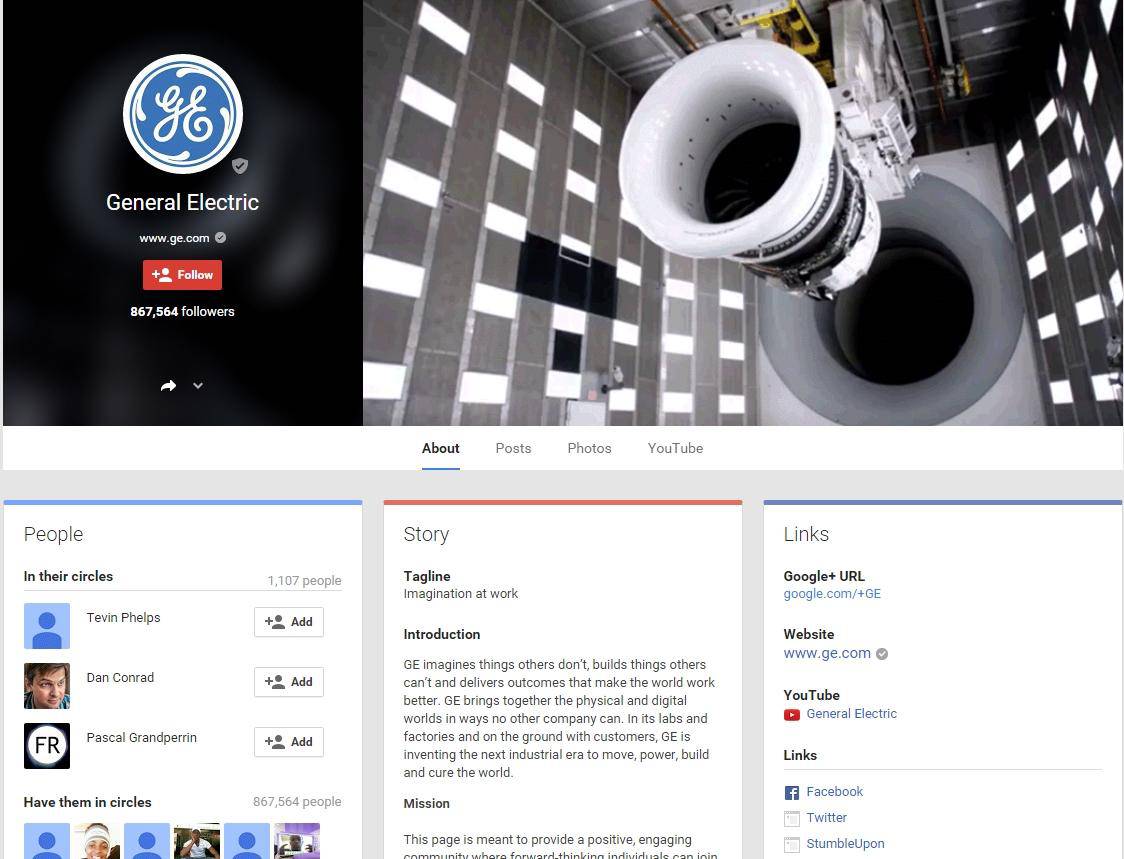 Here's Google itself with an example of using a bold image scheme in both pictures: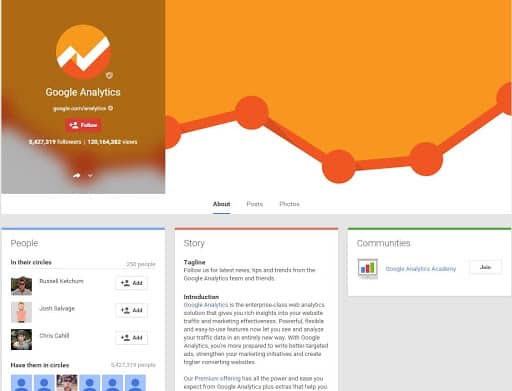 Some other ideas you might try for your bigger picture includes showing your staff in a group photo (assuming they're not all hideous), showing satisfied customers, showing a promotion or upcoming event (which you would switch out once it's over), showing your location, and showing your product or service.
And remember – you don't just want to show what you sell or provide, but also how you sell it (your business' culture).
The outsourced accountant… With a minimum of 50 hours per month only, you can have a dedicated professional accountant!
Working With Circles
Circles are the way we create groups that we're going to interact with in a specific way. We're going to interact with a Family circle in a different manner than we would with a circle dealing with Clients.
We can also get more specific with circles. If we were in the restaurant business we might have one circle for Clientele, and another for Chefs or people in the business.
The Clientele circle would be where we interact with our diners, being gracious with their compliments, addressing their concerns, sharing recipes, sharing pictures from events we've hosted, sending out promotions, etc…
The Chefs circle might have conversations going about the equipment we prefer or how to find dependable wait staff… insider stuff.
The outsourced accountant – BOSS' greatest offer….
To work on our circles we go to the People option under the "Home" drop-down menu found at the top left of our screen.
(Something to keep in mind – Google is forever changing its services and the way we get to them through their various programs. So by the time you're reading this you might have to explore a bit to find the various features we mention in this guide.)
Your "People" page (a.k.a. your circles page) will have some suggestions for people you might want to have in your circles: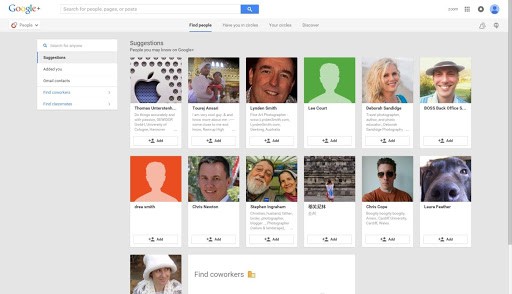 An account manager for all the outsourced accountant work needs…
Along the top of this screen you have four options. We're currently on "Find people." The next, "Have you in circles," displays who has us in their circles. Since this is a new account we're not in anyone else's circles yet and we get this: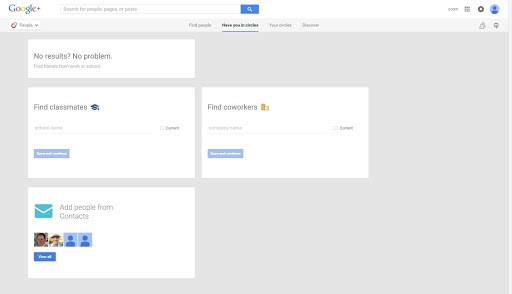 The third option is "Your circles," which of course displays the circles we've created. Again, it's a new account, so all we see is this: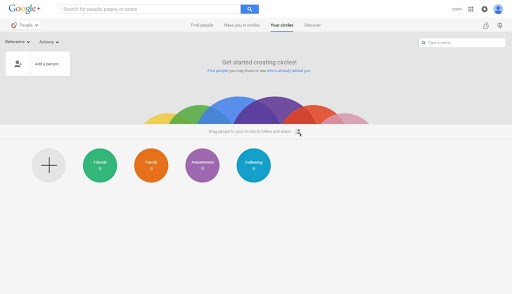 Continued in next blog post: Google+ Guide Part 5 – Working With Circles (Continued)
The outsourced accountant…. With a minimum of 50 hours per month only, you can have a dedicated professional accountant!