Increase Your Prices For Your Firm's Sake
[From: How to Price Your Accountancy Services for Maximum Profit (by Mark Wickersham)]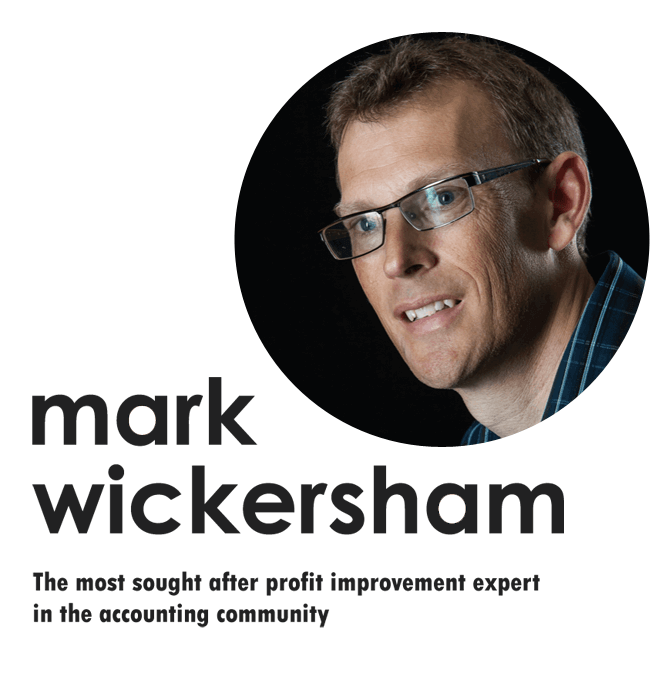 I'm going to share an observation with you.
Throughout the UK, more than 90% of accountants are way too cheap. (Unfortunately, this is no different for firms in Australia as well) They're not charging nearly enough for what they provide. Actually, I have never seen a practice that is too expensive!
Due to this factor, every accountant suffers lower bottom lines. And this is why the accounting profession as a whole is suffering. As mentioned in an earlier chapter, when you take into account a market salary for the owner, more than half of accounting practices are making losses in profit!
Are you working with your outsourcing accounting work team the wrong way?  Find out here
Accountants have the capacity to make a profound effect on their client's lives. And I feel that if we can impact people's lives then we should be well compensated for this. For that to happen then accountants must learn to price their services properly.
In order to do this, there's one thing you simply must do – increase your prices! We'll show you how to do this in the following chapters. (Keep a watch out for the next emails)
Discover BOSS' outsourcing accounting work tailored to you..
About Mark Wickersham and this book of chapters divided into a 16 email sequence: Mark was originally an accountant and after witnessing first hand the struggles that accounting firms have in raising their prices in order to bring in better profits, Mark began his own firm. But this time, instead of performing accountant's services, he performs services for accountants. He teaches accountants how to better run their practices and bring in much higher profits. If you're interested in learning more about Mark and his services go to: https://www.wickersham.co.uk/
Here's what others have to say about Mark's services:
Mark Wickersham is known as the most sought after profit improvement expert in the accounting community. He is a widely published author on practice issues. In May 2011, his book, "Effective Pricing for Accountants," was a #1 Amazon bestseller. Mark has over 100 recommendations from accountants on LinkedIn; connect with him on LinkedIn to get access to free resources Mark has created for accountants in practice.
"Getting pricing right is important for all businesses but for professional services it is probably the most difficult area. The worry is that if you price too high you won't have enough business whereas if you price too low you are a busy fool and will lose money.
Having heard Mark talk on the subject it is clear that he has an understanding of both the psychology and science behind pricing. He clears the fog so you can see the light at the end of the tunnel and find your way into the light. I cannot recommend Mark's services enough."
Here's how to Get Started on our outsourcing accounting work deal….