Do you want an outsource accounting firm that keeps your accountant completely up-to-date on all taxation changes?
When accounting staff first join BOSS all of them go through a thorough one month accounting induction program on Australian issues as well as a six month on-the-job training program and tax accountants go through continuous monthly tax training sessions also.
Here's a look at the January, February and March training sessions for 2021:
Topics include:
  Xero Updates
  Inter entity restructuring & Tax planning
  ATO Cashflow Boost & PSI
  Trust Estate & Tax Liabilities
  Small Business Exemption- Depreciation, Stock & Prepayment & Non-Commercial Losses
  Finalization and Tax Planning of Health Care, BAS for Doctors and Foreign Rental Property
  Research and Development tax incentive
  Division 7A
  Company Finalisation (Loss, Franking Credit, Dividend, Tax Reco)
  Main Residence Exemptions
BOSS outsource accounting staff can update themselves on taxation issues via the CCH tax library and have access to the Australian Taxation Office portal and also have colleagues surrounding them to support them whenever needed.
All BOSS accountants have free access to one of the BOSS Directors, Kiran Kumar who brings in more than a decade of Australian expertise to BOSS and an Affiliate Chartered Accountant (CAANZ) and is a member of the Institute of Public Accountants of Australia. Kiran has an excellent record of success with client management and key account management and also a good service delivery for all companies that operate within multiple countries.
The BOSS bookkeeping and accounting staff have the same working capabilities as any Australian staff has. The principles of accounting and tax are no different for BOSS staff. They can do anything that an Australian accountant or bookkeeper does for you in-house. The BOSS office in India works solely on Australian work.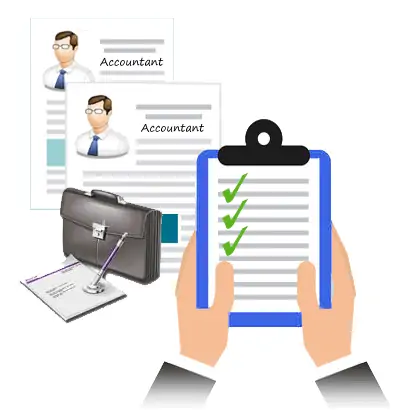 Complete training done by BOSS so you don't have to. Save your time and use it towards building your business. No other outsource accounting firm offers training at the level BOSS does. BOSS staff come into the office once a month to get up-to-date on all changed Australian taxation issues.
We take security and confidentiality very seriously and have Professional Indemnity Insurance to give your firm that added feeling of comfort knowing you are protected. We fully comply with Australian privacy laws and BOSS outsource accounting staff are vetted with the same strict controls an Australian firm would use when bringing on in-house staff. BOSS staff are no different. When you engage BOSS you are engaging with an Australian entity.
There are no sign-up fees on joining and no other hidden fees…. ever
UPDATE regarding COVID 19. BOSS has not stopped servicing current and new clients since the beginning of the Covid lockdowns in 2020. If you're having trouble finding accounting staff within Australia or with other providers due to the current situation, get in touch with BOSS to see if we can help with your workload.