If you're having trouble getting traction with your marketing it may be because you have not made a thorough enough plan. Don't treat your marketing like it's a something you do on the side – it's an integral part of your business. Following are 6 tips to help you get a firmer grasp on your marketing plan and we'll talk about how outsourcing accounting work can make that happen.
1. Goal #1 – Set Your Major Milestones
The first step is to define exactly what it is you want as a result of your marketing. Some possible goals may be:
Bring in more new clients. (Outsourcing accounting work will allow you to ramp up your turnover so your quality doesn't suffer as you expand.)
Bring in more new A-grade clients (dream clients versus nightmare clients).
Bring in new clients at a higher percent paid to you per return.
Branch out into other niches (for example, you generally do small business work but you want to get started in personal returns as well).
Without set goals you won't know if you're getting any return for your marketing bucks or time. Plus goals will help you narrow your focus so you're only spending time and money on exactly what you're trying to achieve instead of shot-gunning your marketing and hoping for the best.
2. Goal #2 – Create Your Voice
Your "voice" is your business' culture or "vibe." It's not what you're selling, it's how you're selling it, and it lets potential clients know what kind of experience they're going to have working with you.
Outsourcing accounting work frees up time so that you can work on developing your relationships with your clients, "acting" according to your voice and building trust.
Through your marketing you can let people know that you're a super-serious financial institution, or you're an easy-going lighter experience, or maybe you're a firm "for the people" where the common Jane or Joe won't feel overwhelmed.
3. Goal #3 – Create Smaller Milestones
You have your major goals, now it's time to create smaller ones that will help you them. These are clear steps you will take and check off your list. So let's say your goal is to get a certain number of SMSF clients by the year's end. Some of your smaller milestones might be (all of which take time that can be freed up by outsourcing accounting work):
Search for and join (and be interactive in!) SMSF-related groups in LinkedIn.
Ditto on Facebook and Twitter.
Create a blog on your website and add 1 SMSF-related blog per week.
Send out one related email newsletter per month to your current clientele offering tips and advice.
Without having set actions for you to check off you're going to be spending the time when you could be doing something thinking about what you should do instead. Also, without that list down in black and white it's easy to set your marketing aside as something you'll "get to later".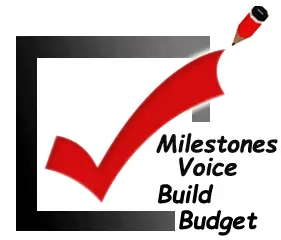 4. Goal #4 – Build on Your Current Successes
You don't have to take on a tremendous financial burden in expansion to make sure you're ready to meet the influx of work from future clients. Outsourcing accounting work lets you ramp up without having to take on new in-house staff (and train them) and you can get the extra help only when you need it, so there's no under-used employees sitting around twiddling their thumbs while you continue to pay them.
You also don't have to start from scratch. Look at your loyal returning clients – do they tend to belong to a certain niche? That niche could be a certain tax bracket, or maybe you have a lot of blue-collar workers instead of white. Perhaps they all belong to a certain city or industry.
Whatever the trend, whatever the work, you already know how to deal with this niche. You don't even have to learn any new procedures – if more work comes in you just need to start outsourcing accounting work as word of your top-quality firm spreads.
You already have a foot in the door here. If your trend is blue-collar workers and your major goal is to start working with small business start-ups, your sending out the word to your current clientele might spark some of them to make the leap (to start their own business) that they had been considering, or perhaps they know someone they can recommend you to.
5. Goal #5 – Make Up a Budget
Just like with your major goals and the checklist of actions, you need to be specific about how much time and money you're going to spend on your marketing. Outsourcing accounting work frees up a ton of both.
First, your budget makes your marketing more real, and the more real your marketing is, the less likely you are to set it aside for something else.
Second, you'll have a measuring stick to see if whatever time or money you're spending is paying off. If the rate of return in new small-business clients (or whatever your goal is) is too low, then you'll have concrete numbers that tell you it's time to try a new approach.
6. Goal #6 – Don't Set it Aside
We've said it throughout this article and it's important enough to say one last time – your marketing is part of your business. It is not an adjunct or side-project. Stick to your checklist of smaller goals. If they don't work, adjust and try again.
Marketing requires experimentation. We're here to help you make sure you have the time and money to keep trying new approaches until you're able to make the most out of your marketing.