While outsourcing accounting tasks for your business can be a fantastic way to cut overhead, that's really only looking at one part of the whole. The true overall goal of a proper outsourcing company is to give you the tools you need to grow your business.
Let's break that overall goal down so you can get a better idea of how outsourcing will make it easier for your small or medium-sized business to achieve your expansion goals.
Fill up your weakness gaps
Not even the most dedicated business owner is going to be at a professional level at all aspects of running a business. Unfortunately that means that the benefits accrued from properly scrutinised accounting practices get left by the wayside.
It's also unfortunate that smaller businesses can be intimidated by the prices of hiring on a professional local accounting firm. But by outsourcing accounting tasks you gain certified accountants (BOSS' accountants are all fully up to speed on proper Australian and New Zealand accounting codes) you receive professional bookkeeping, payroll services, tax work, and so on.
This not only gets you the pro-level accounting services you need to keep your business' books up to date, it also gives you the tool of having clear and ordered numbers that will give you a much better sense of where your business is financially and what moves you can afford to make to move towards your expansion goals.
Save hiring costs
When you're outsourcing accounting tasks you're freeing up a great big bundle of money – it's not just about the salary of an in-house hire. You'll also be lowering or skipping out altogether on costs associated with:
HR advertising costs.
Obtaining access to more than one specialty (e.g. bookkeeping, tax work, etc.).
Incentives to lure a candidate to your business over the competition (e.g. gym memberships, catered lunches, etc.).
Permanent or temporary HR specialists.
Losing time to training.
And so on. The key is that by outsourcing accounting jobs you're giving your business the gift of an amazing amount of flexibility to shift your time and money around to where it will do you the most good at the time.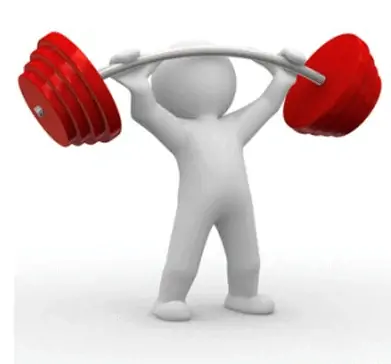 When is the right time for small or medium-sized businesses to begin outsourcing accounting tasks?
The honest answer is right now. As stated above, having pro-level accounting is not just about keeping your books up to date for the sake of the government; it's also about having a much clearer idea of your financial health. Plus, at the negative end of the scale, poor accounting practices are one of the easiest ways to sink your business.
And of course, the bigger your business becomes, the more numbers you'll have to juggle – bigger payrolls with differing levels of pay, a growing and diversified inventory, possibly multiple locations, etc.
How difficult is making the switch to outsourced accounting?
The biggest question is (related to the current size of your business) if you or someone else will become your company's designated funnel to your outsourced team. This means that you, or your chosen employee, will be the one responsible for collecting all the necessary numbers your overseas accountant(s) need to get to work on your file.
Is it possible for a one-man or woman business to set up for outsourcing accounting jobs? Absolutely.  With cloud computing file transfers are about as simple as it gets – your accountants are given access to your bookkeeping files and get to work. You can also set up any specific requests, and you keep in touch via Skype and/or email (the amount of contact is up to you).
And really, that's about it. Your small or medium-sized business receives a massive boost of strength by having up-to-date numbers and top tier accounting services usually reserved for big businesses that can afford to hire an expensive in-house team.