Running a business is no small feat. It demands constant attention and involves a plethora of tasks and challenges that need to be addressed and solved on a daily basis. As the boss, you may find yourself constantly putting out fires and trying to keep things running smoothly. However, there is only so much one can handle in a day, and it becomes crucial to find ways to reclaim some valuable time. This is where outsourcing accounting work comes into play.
By outsourcing your accounting tasks to a reliable and professional third-party provider, you can not only relieve yourself of the burden of managing financial records and transactions but also free up a significant amount of time. This time can then be utilised for other important aspects of running your business, such as strategizing, marketing, or focusing on customer satisfaction.
In addition to the time-saving benefits, outsourcing accounting work can also lead to some healthy savings that can be reinvested back into your business. Hiring and maintaining an in-house accounting team can be expensive, as it involves costs for salaries, benefits, training, and software. By outsourcing, you eliminate the need for these ongoing expenses and pay only for the services you require, resulting in significant cost savings.
Moreover, outsourcing provides access to a team of specialised professionals who possess expertise in financial management and accounting. These professionals are well-versed in the latest industry trends, regulations, and technologies, offering a level of knowledge and proficiency that may not be attainable within your own organisation. This expertise can help streamline your financial processes, improve accuracy, and ensure compliance with legal and tax obligations.
Outsourcing accounting work can bring numerous benefits to your business. It not only allows you to reclaim precious time but also enables you to save money and benefit from the expertise of professionals in the field. Ultimately, this can lead to improved efficiency, increased profitability, and growth opportunities for your business. So, why not consider outsourcing your accounting tasks and reap the rewards it brings?
How much time will I save?
There are several factors to consider when determining the impact of outsourcing accounting services for your business. The size of your company, the extent to which you outsource tasks such as payroll, bookkeeping, and tax preparation, and the number of overseas accountants you hire all play a role in this decision-making process. It is important to carefully evaluate these factors in order to make an informed choice that aligns with your business needs and objectives.
When you decide to outsource your accounting work, it significantly reduces the workload of your in-house bookkeeping efforts. All you need to do is ensure that your information is organised and easily accessible for your overseas team. However, client and supplier-facing interactions such as collecting payments and paying suppliers will still be handled by you directly.
To streamline your operations and maximise efficiency, consider appointing an in-house liaison to manage communication with your overseas accountant(s). By delegating the responsibility of information transmission to this individual, you can devote more of your time and effort to driving business growth and expansion.
One important consideration when it comes to outsourced accounting is that you no longer need to allocate time specifically for bookkeeping. By already storing your financial documents electronically or scanning them if you still rely solely on paper, you are fulfilling your responsibilities. The actual accounting process will happen seamlessly and automatically, requiring minimal effort on your part. This allows for a fire-and-forget approach, ensuring efficiency and convenience in managing your finances.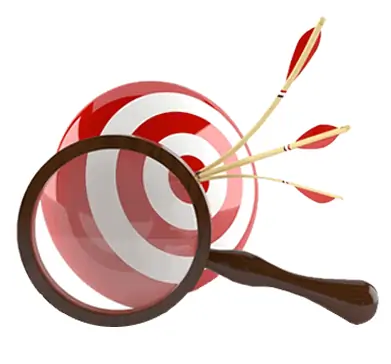 The decision to outsource accounting work is contingent upon the factors previously discussed. However, one notable advantage is the cost-effectiveness of paying only for the necessary services. This eliminates the need for employing an in-house accountant whose workload may not justify their ongoing expenses.
Furthermore, adding a financial specialist could be easily facilitated through simple email correspondence with our team, avoiding the expenses associated with HR headhunting processes.
How do I assure quality when outsourcing accounting work?
One of the reasons why BOSS is successful in handling overseas financial operations is because every single member of their international team is a certified accountant who is qualified to work with Australian financial procedures. This means that they have the necessary expertise and knowledge to navigate the complexities of the Australian financial system and ensure that all financial transactions and processes are conducted accurately and efficiently. In order to maintain their high standards, all team members undergo rigorous training to stay updated with the latest accounting practices and regulations. Furthermore, to maintain accountability and quality control, all work performed by BOSS' overseas team goes through a supervisor. This ensures that there is a system of checks and balances in place and that all financial tasks are thoroughly reviewed and approved before being finalised. This commitment to excellence and attention to detail helps BOSS deliver exceptional financial services to their clients, providing them with the peace of mind that their financial processes are in capable hands.
Is there any kind of bonding or insurance?
BOSS prioritises the safety and protection of our clients. That's why we have Professional Indemnity Insurance (PII) in place to ensure that you are covered. Furthermore, we are proud members of the Institute of Chartered Accountants Australia and New Zealand, which means that we strictly adhere to all applicable laws in these countries. Rest assured, with BOSS, you can trust that your financial needs are in capable hands.
How long will it take to set up?
We understand that your time is valuable, and that's why we've made our on-ramp procedure for outsourcing accounting work as efficient as possible. Rather than adding more stress to your business, we aim to have you up and running within just 3 days of your initial contact. This way, you can quickly get back to focusing on what truly matters – running your business successfully.