Virtual accountants have unfortunately been often thought of as a tool only accessible to accounting firms and monster-sized international businesses. Happily, more and more small and medium-sized businesses are learning that they too can accrue some fantastic benefits by utilising an overseas accounting team.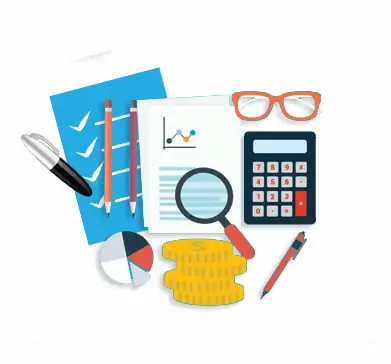 So what savings are these accounting firms and big businesses enjoying? What savings could you be using to expand your own business?
Training time – Let's start with a sneaky saving. Any time you hire someone new in-house you're going to have to spend time training them. You could be using that time to bring in new clients, or work on existing work. However your virtual accountants are already up to speed on any accounting-related tasks you can throw their way. The only "training" you'll have to do is to send out an email or hop on a quick Skype call if you have any special requests.
No sick-leave – You won't have to pay the salaries for people who aren't able to work due to illness.
No additional software (plus no time lost to learning new upgrades and patches) – You won't have to lose time trying to keep up with the hottest new accounting software. Your virtual accountants are conversant on pretty much any accounting software out there so you won't be spending money training up any in-house staff… an especially huge savings if your business is big enough to require more than one person working on your finances.
No HR required – The hiring process can be an expensive endeavour in and of itself when you factor in advertising, time lost to interviews, and as mentioned above, time lost to training. None of these costs come into play when you work with virtual accountants.
Infrastructure – Your overseas team doesn't require furniture, parking spaces, a bigger office, or computers that you pay for.
Benefits – There's a good chance that you're going to have to make your company look sexier than your competition if you want to lure a superstar candidate into your camp. That can mean anything from health benefits to gym memberships, wine-tasting Fridays, paid meals, you name it. Again, none of these apply when you go with an overseas team.
Government deductions – Of course, you won't have to deal with various things like superannuation, payroll tax and worker's comp.
Penalties – Since you're going to have trained professional virtual accountants keeping your books up to date you're going to cut right down on penalties, be they from the government (e.g. late tax returns) or banks (e.g. bounced checks).
Thumb-twiddling – Depending on your business, an in-house tax or bookkeeping team might have very little work to do throughout the year, outside of the tax season. If you hire people on full-time, then you're potentially paying for people to do very little or no work for at least a portion of their paid hours. But with virtual accountants you're only paying for actual effort done on your behalf.
Money mistakes – With someone dedicated to keeping your books in tip top shape you'll have a much clearer idea of where your business is sitting financially at all times. That means you're much less likely to make a blunder (e.g. buying inventory you can't afford, hiring when you can't afford a new person, missing an expansion opportunity because you think you don't have enough capital) that could cost your business a significant chunk of change.
How much of a difference can all these savings add up to? Some of our clients have noted an increase in their profits of up to 42% within a very short time of partnering with us.