News & Updates

Google+ Guide Series
July 31, 2019
Traffic Flows From Your Website to Google+ Page
NOTE: As of April 2019 Google no longer offers the Google+ platform. BOSS offers a free Expert Step-By-Step LinkedIn Guide to Get Your Business Seen Online Click here for the whole guide.
Outsourcing accounting … With a minimum of 50 hours per month only, you can have a dedicated professional accountant!
Traffic Flows from your Website to your Google+ Page
Once you've linked your business' website to your Google+ page there are various little applications you can add to your site that will help with Google+ interactivity.
Linking your Google+ page to your website should land you more recommendations for your site in Google's search engine. The more ways you link your site, the more ways you have of growing the traffic between your site and your Google+ page, and vice versa.
See BOSS' newest outsourcing accounting Freedom Service offer for accountants and financial planners….
Unfortunately this part of the Google experience is not particularly intuitive and it can be a bit of a chore to try to navigate to this page through the drop down menus and links from Google+.
Your best bet to get to the page we want is to copy this address: https://developers.google.com/+/web/badge/ and paste it into your address bar.
Another link to try is https://developers.google.com/+/web/ which brings you to: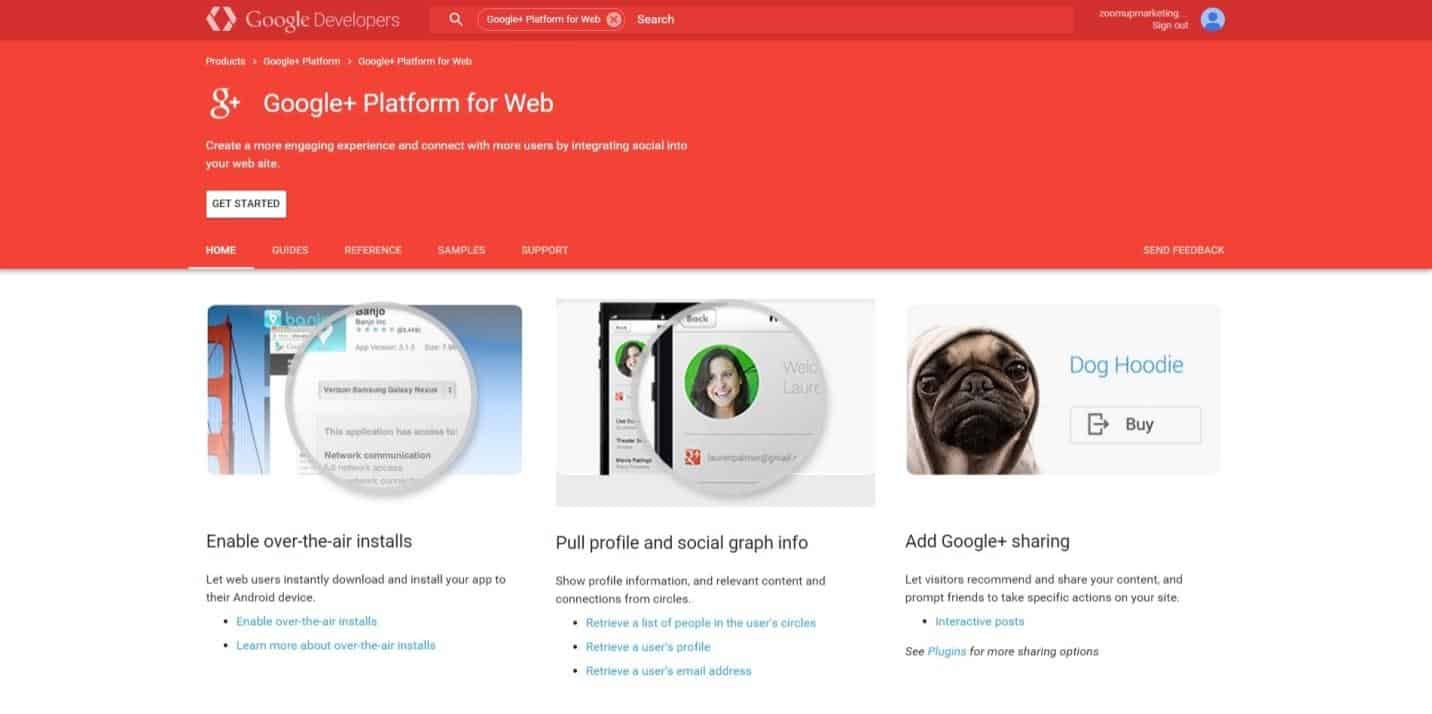 If we scroll down on this particular page we see:
An account manager for all your outsourcing accounting needs…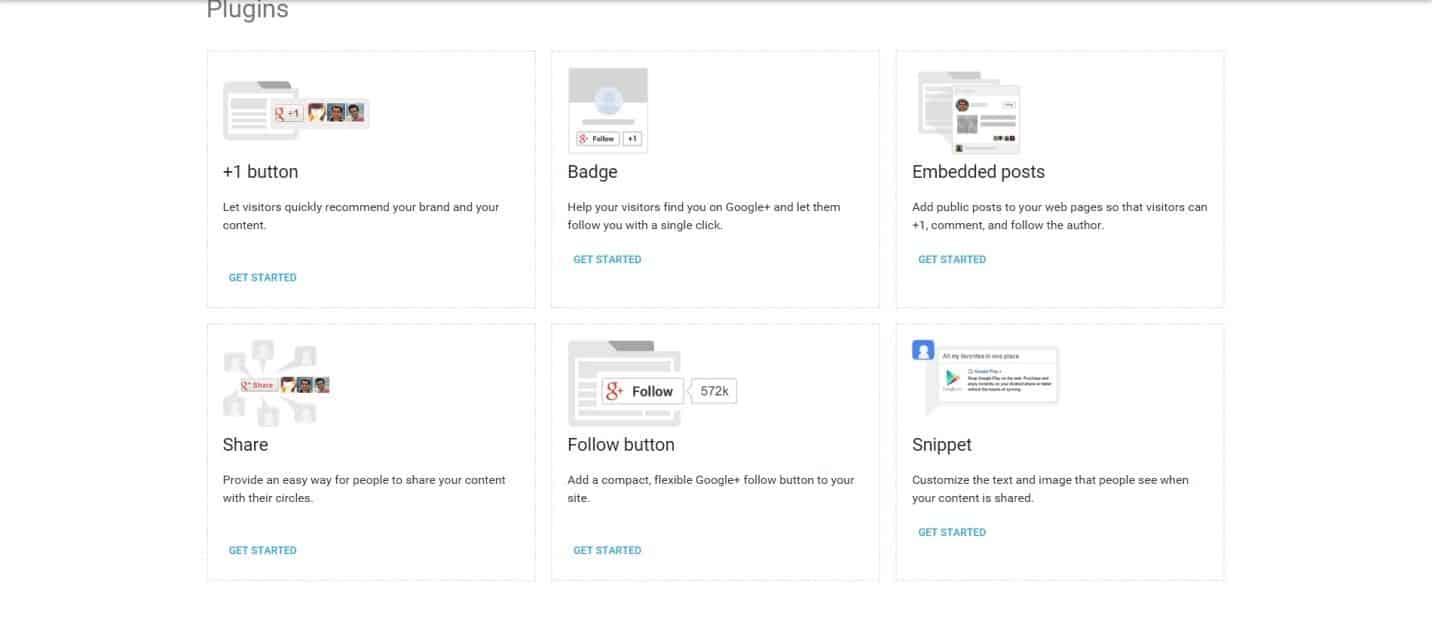 Both links lead to the same options, which look like this: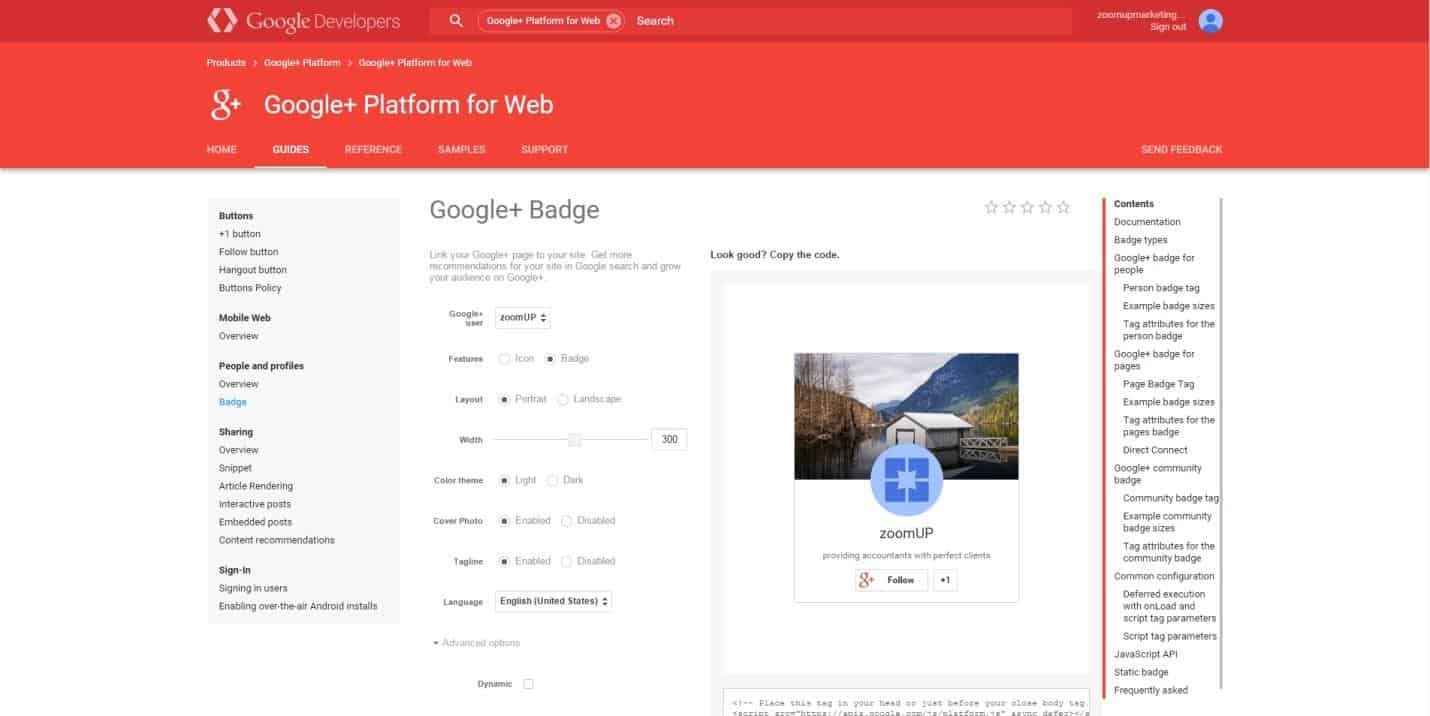 If you're not technically-minded, what you're seeing on this page is a way to customize buttons and badges that can be added to your website.
Down the left there are a number of options like "+1 button," "Follow button," "Hangout button," and so on. Click through them to see what kind of widgets we can create – don't worry, we're not committing to anything when we click an option on the left, and we can always go back to where we were.
Outsourcing accounting…..The best outsourcing offer up for grabs now with BOSS. Forget about budget write-offs and paying overtime/ annual or sick leave… for good!
We're currently looking at the "Badge" option.
All of the sliders and buttons running down the middle give us ways to change the appearance of the badge like the width, if we want portrait or landscape, and so on. We can configure the badge to fit in nicely with our website's aesthetic theme.
Don't be afraid to click the various options, we can always change anything we don't like back to how it was before.
Immediately below the picture of the badge we've created is some code: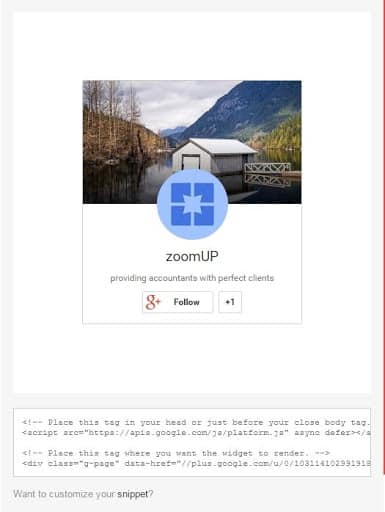 We copy the 2 lines of actual code (but not the instructions) and place them individually into the code of our website as directed in the instructions.
Get direct contact with your outsourcing accounting professional anytime Monday to Friday….
A lot of do-it-yourself website creation sites like Weebly or Wix have social media buttons premade and you just have to drag and drop them where you want them to appear on your site. So if you've used such a website builder to create your main website and are squeamish about code, try that option instead.
Your third option is to of course hire a fantastically talented and attractive group of do-it-for-you social media managers to take care of this kind of thing on your behalf.
After installing the code we now have buttons and/or widgets on our site that allow visitors to recommend our content to people in their Google+ circles. So in essence our website's visitors are doing our marketing for us.
If only outsourcing could offer companies outsourcing accounting at a fixed fee rate for all the work…..
Connecting a WordPress.com Blog
If we have a WordPress.com blog we can connect it as well. Go to the blog's dashboard, choose "Settings" down the left side, then "Sharing," and then scroll down to the Google+ Profile section. There will be a prompt to sign in (if we're not already signed in) and then we confirm that we want to connect our blog with our Google+ profile.
Now when we create a blog post in WordPress it will automatically send it out to the circles we have chosen to receive it, expanding the post's reach.
Continued in next blog post: Google+Guide-Building Your Google+ Business Part 11
BOSS (Back Office Shared Services Pty Ltd) is Australia's premium outsource accounting provider supplying well-trained high-quality accountants and bookkeepers. To discuss your needs and how we can help, Book a Consultation NOW!